Hello! My name is Sabri and I'm a Digital Artist. I offer a wide variety of illustrations from clean sketches to fully detailed pieces,
as well as reference sheets, stickers, profile pictures and even comics!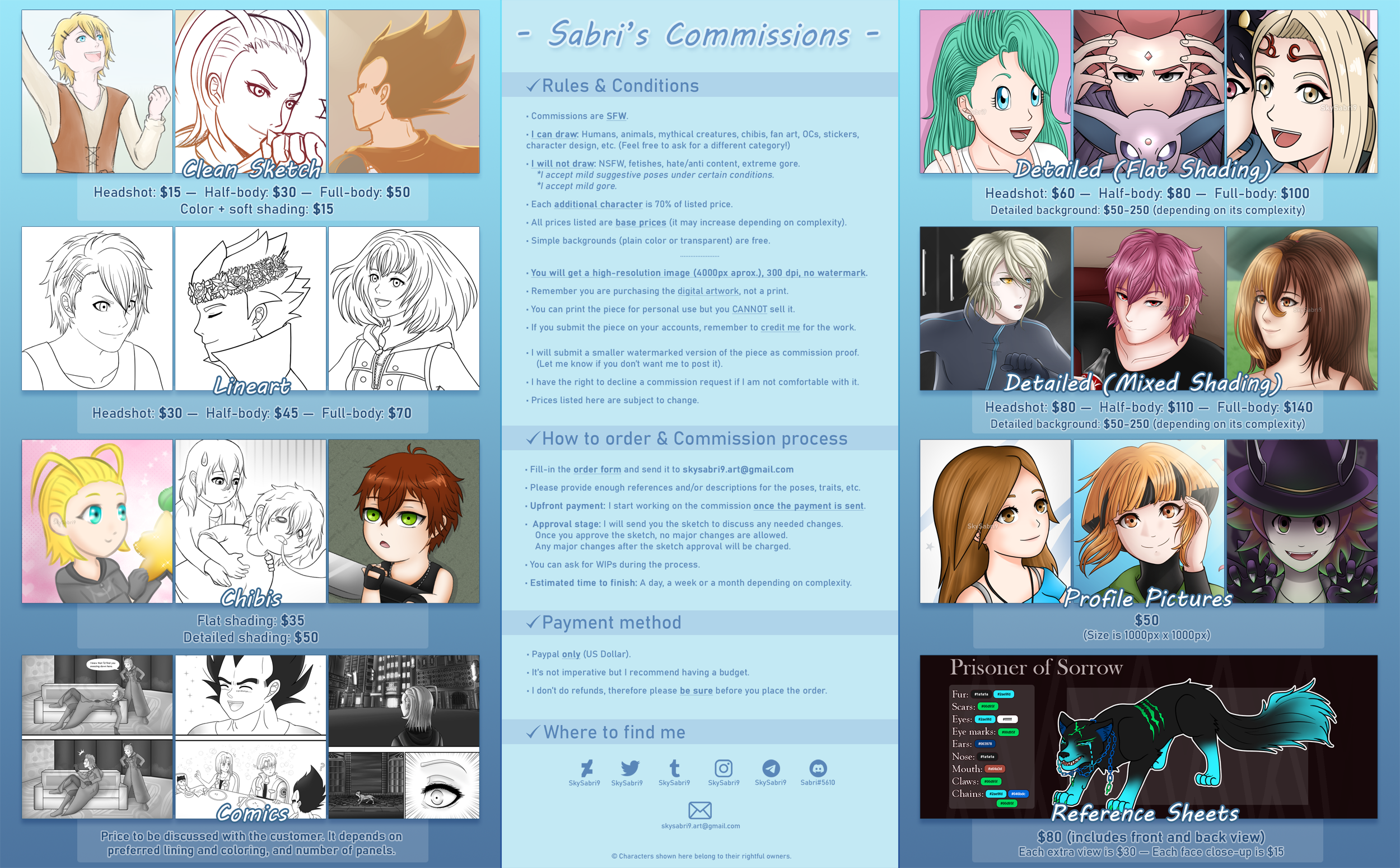 ↑ Please read everything carefully ↑
All commissions are
SFW
.
I can draw characters of any species, ask for yours!
I can draw both feral and anthro.
​
---
Slot 1: Taken
Slot 2: Open!
Slot 3: Open!
Fill-in →
this form
← to place your order.
You can send it to
skysabri9.art@gmail.com
Or via Discord (Sabri#5610) or
Telegram
​
---
My Carrd
•
FurAffinity Page
•
Twitter
•
Tumblr
•
Instagram
•
Telegram
♡ If you'd like to support me, here's my
Ko-Fi
♡
​
---

★ Feel free to ask any questions, I will happily answer you! ★

↓ You will find examples of my work in the next post ↓​
Last edited: