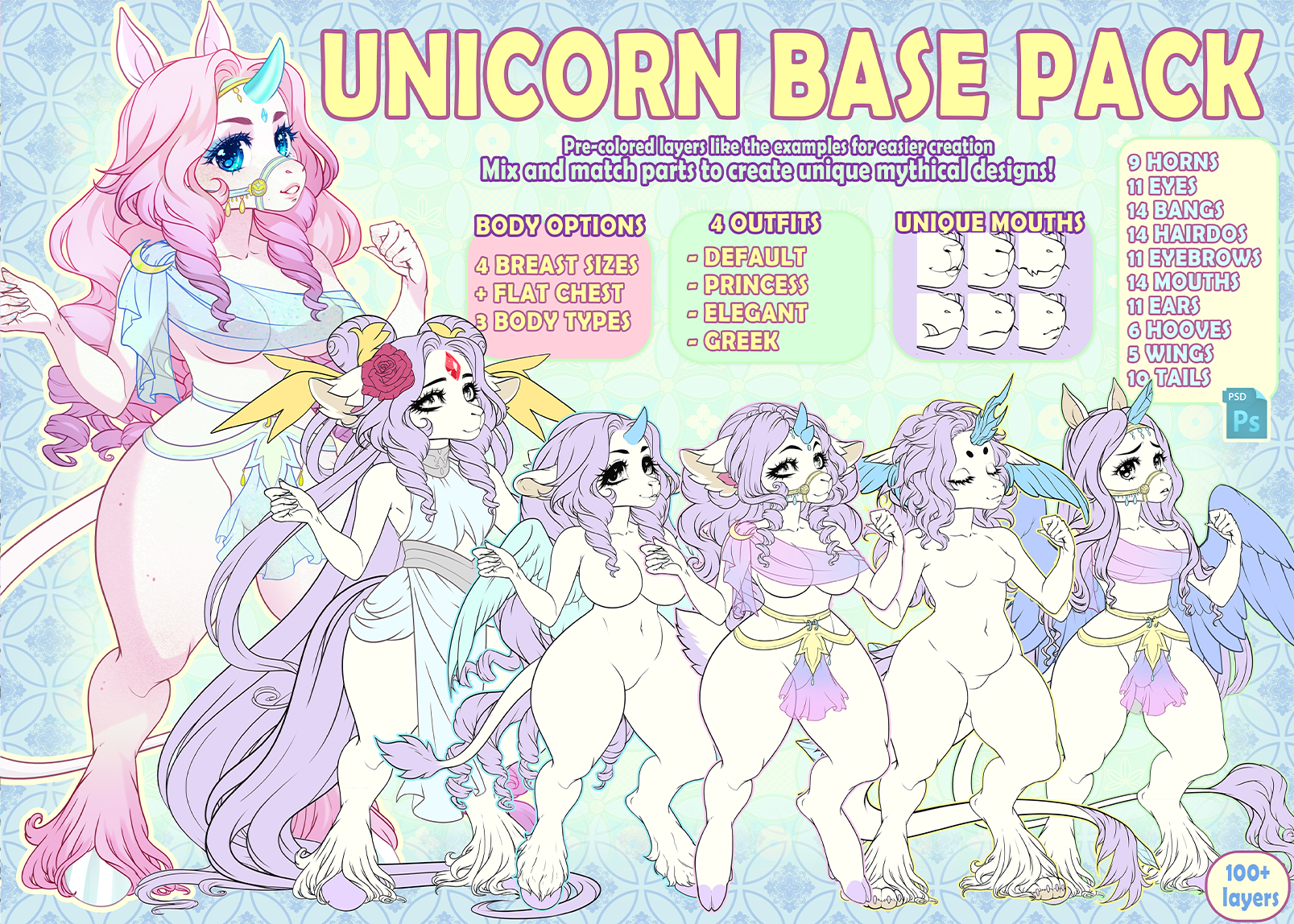 https://www.furaffinity.net/view/41839812/
Buy here!
https://gum.co/AdcSg
This base pack also includes the finished shaded unicorn model you see in the banner!!
This base is separated into many layers and groups with HD lines, and pre-colored to facilitate the creation process! After you decide on a design you like, select the layers you wish and color them yourself!
✩ The Layers are Pre colored!! change the colors as you want.
✩ Works with Photoshop, Clip Studio Paint Pro, Krita, PaintTool SAI, Gimp. (PC)
➤ To get it to work on procreate open the PSD on your PC, choose the layers you want and delete the ones you won't use, save it and export to Procreate
➤ To get it to work on SAI download the version with less layers
✓ You CAN use this base to make and sell adoptables and outfits.
✓ You may edit this base to add extra features as you wish, you may add new eyes, hair and everything else you wish.
✘ You may NOT re-sell or redistribute this base pack file as is​
Last edited: