Hey howdy hey I'm back at it again! Want to advertise these little guys I made!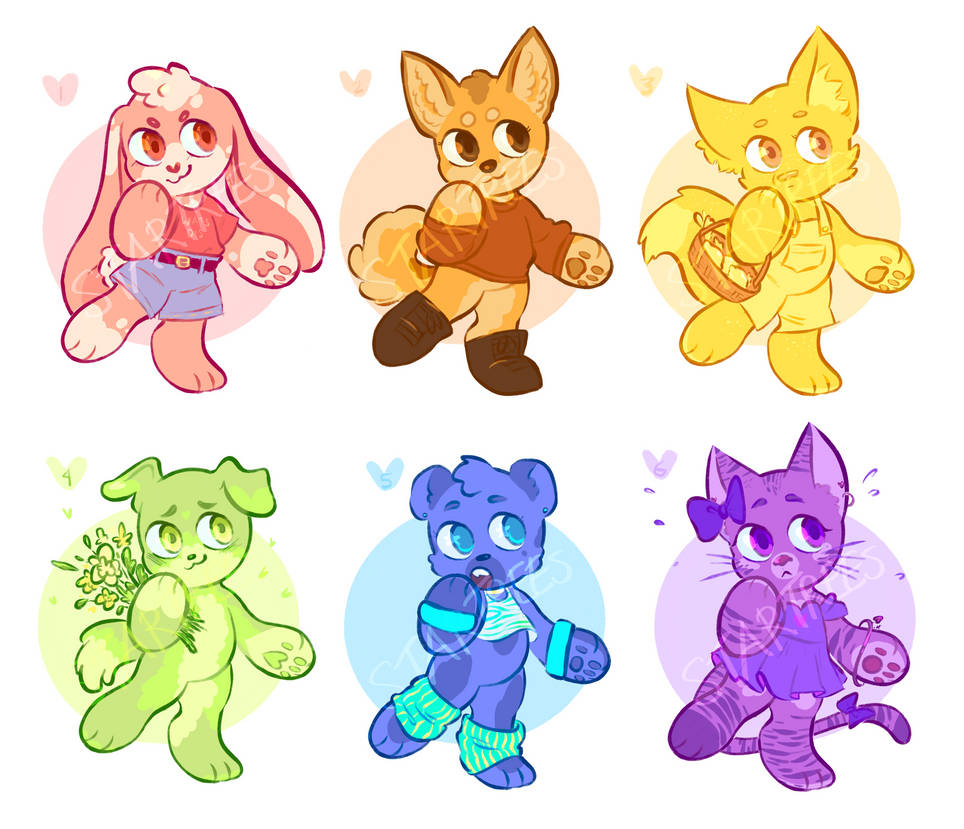 1 OPEN
2 OPEN
3 OPEN
4 OPEN
5 OPEN
6 OPEN
They can be anthro or feral if you adopt them, it's all Gucci to me
each is 15$
first come first serve
once purchased, I will give you the transparent full file of the character
credit me for the original design
dont re-sell for more than originally purchased, trading and gifting is a-okay
If none of these quite spark your fancy but you still like the base I used, I've got good news for you pal
$20 each, PayPal only! Turnaround time is 2 weeks.
if you want one of these custom little critters, fill out this form and comment it!

custom pwease
animal: (any animal that can be used with the base, mythical or not, whatever u want)
color(s):
theme: (descriptions, mood boards, songs, anything!)
any additional notes:
email to send paypal invoice to:
​