See here for a larger, completed example of the YCH: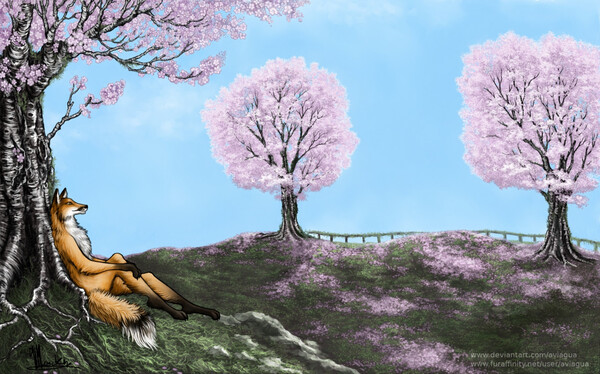 Relaxing under boughs of pink blossoms on a bright sunny day, enjoying the beauty of the season.. . This is actually the example piece f ...
www.furaffinity.net
Info:
$200 USD
- I'll draw pretty much any species mammal furry/anthro character, will do reptillian and avians too. No humans though, sorry.
- Any gender
- There will be an additional fee for elaborate designs and/or wings; cost will depend on the level of detail.
- Very muscular or "fetish art" I will not do. NSFW (as long as it's just nudity) is ok though and I can include a NSFW version for an additional $10.
- Please provide visual references of the character. There is a chance I might work off of descriptions if the character isn't too complex, but I strongly prefer having visual references.
- Most designs will be completed within a few days to a week; complex designs (especially those with feathered wings or loose elaborate clothing) will take longer.
- You'll get a high quality 3000x1871 PNG file of the finished artwork upon completion.
Payment:
100% upfront (preferred), or 50% of payment must be made via Paypal before work is started. If the 50% option is chosen, you will have to pay the remaining 50% before being given the completed artwork.
Please note that the image is intended for personal use only and rights are not given for commercial purposes. You do however have permission to repost the art elsewhere for personal purposes if you credit me.
Also, be sure to check out my galelry for more examples of my artwork: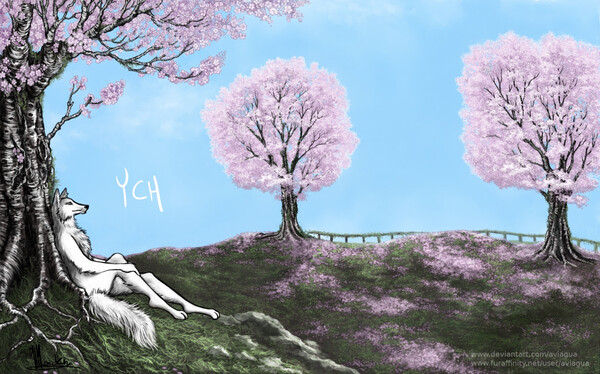 Digital artist of the Canadian West Coast.
www.furaffinity.net
If interested, feel free to post, comment on the main submission link or note me on the main Fur Affinity site!
Last edited: