Forum name: Byzance123 Rauss Khan
Discord: Germanor#4939
Twitter: @Flutterzance
Character/s:
Wahlady and Ursule: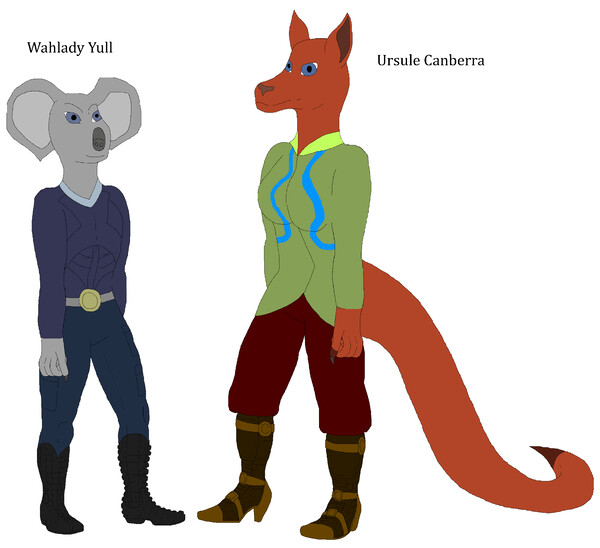 Clothed version of these marsupial ocs.. . I added few new design unlike another clothes.
www.furaffinity.net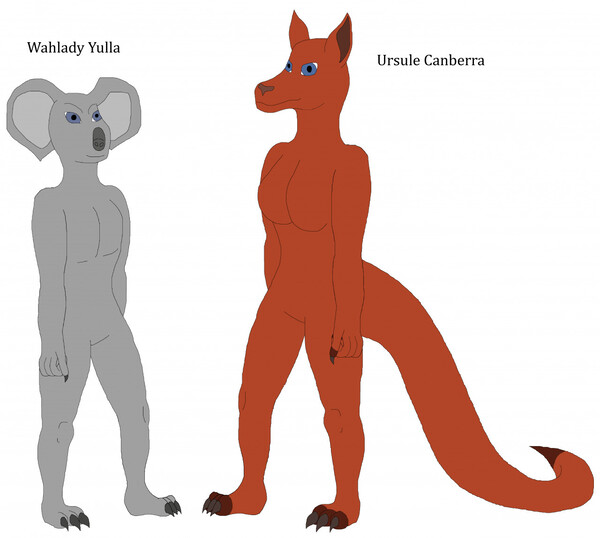 Here are new ocs again, Yull and Canberra.. . Wahlady:. . gender: Male. specie: Koala. height: 5.5 ft. Age: 28. Occupation: prime minist ...
www.furaffinity.net
SFW
Char info:
Ursule is a very polite and reserved kangaroo unlike Wal, who talk easely and who like to be funny despite his military formation.
I would like you draw them fullbody flatcolored with clothes.
pose example:
https://www.deviantart.com/maxiima/art/Googly-Eyed-New-Style-818243812
PROOF: