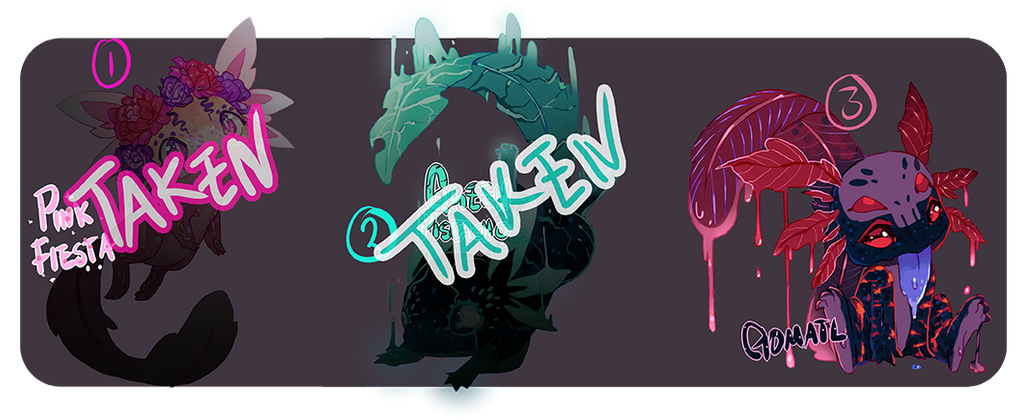 These cute creatures emerge once a year from the mysterious lake of Xochimilco, waiting for a kind owner who give them a good home so in return they would gave you all the loyalty you deserve.
Set price: $25usd​
1.Taken
2.Taken
3.Open
You'll get:
-The .psd file a full resolution
without watermark
The auction ends 48 hours after the first bid
Rules
-PLEASE BID IN THE FEATURED COMMENT SECTION, REPLY TO HIGHEST BIDDER
-Read my T.O.S
sta.sh: Terms of service (Adopts)
-Payments via paypal and usd only after the bid has ended, 48 hours are given until payment expiration
-Do not hide/edit comments. If an emergency comes up, please note me i will undestand, life happens.
-Hiding/editing your bid will result in blacklisting from any further adoptables
-Be nice and polite, fights are not allowed.
-Please do not claim if you don't have the funds.
-Credit me for the artwork
- You must be a member of DA for at least 3 months, or be able to show me another account of yours older than that.
Last edited: