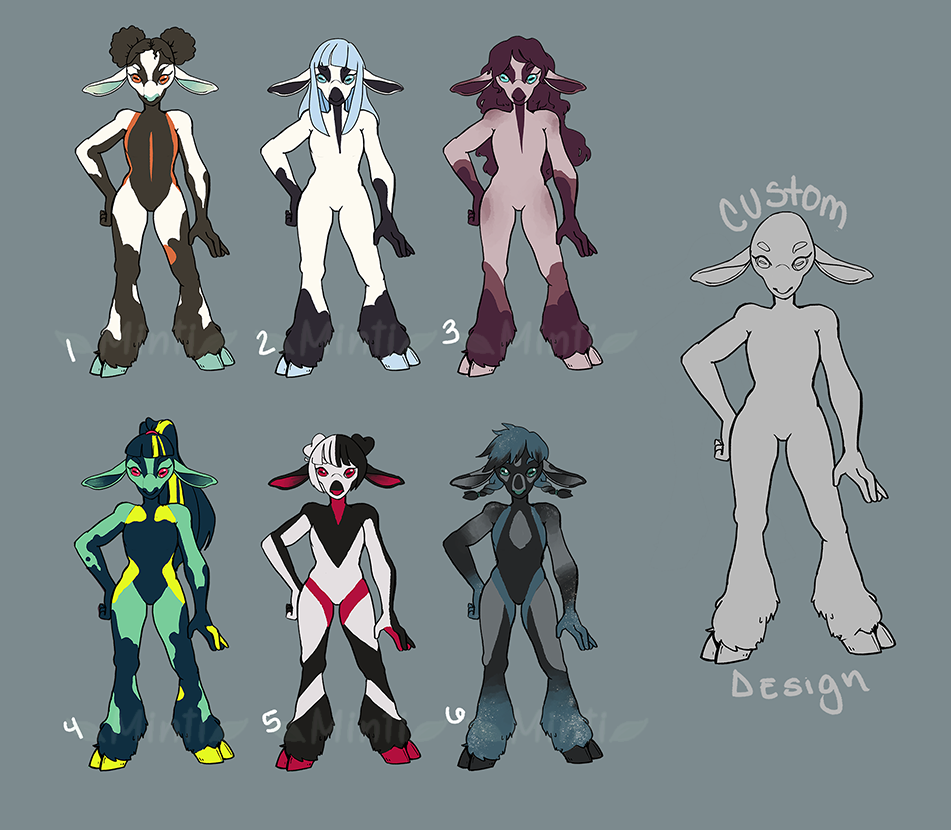 Hello everyone!
**[
Auction
]**
Designs 1-6
SB
$20
MI
$2
AB
$45
Custom
SB
$30
MI
$2
AB
$55
**Add Ons
10$ [ Add ons such as a tail, horns and clothes can be purchased at the end of auction for a extra 10$
*Upon purchase you will receive larger PNG version of the adoptable. I'll change colors if you need.
-----
**[
RULES
]**
*
Payment
: PayPal
*The auction ends within 48 hours after the last bid
*Please be prepared to pay within the next 48 hours after being declared the winner of the design
*If the buyer does not respond within 48h, character will go to the previous bidder or will be returned to the auction
*The artist reserves the right to post their work in social networks
*You can name and redesign the character
*Gifting/trading/reselling is okay for the same price or lower unless there is extra art along with it.
*Please credit me for the original design <3
-----
BID here please - www.furaffinity.net: Goat Adopts Auction (OPEN) by Minticream
​
Last edited: