Sb : $40-45 (unlock two full sized image above, SB for each character may different)
Mi : $5
Ab1 : $135 (unlock the third pose, as full body with simple background. You may choose the pose. Need 1-2 week to finish)
Ab2 : $175 (unlock the third pose, as half body with complex background. You may choose the pose. Need 1-2 week to finish)
*For all AB unlock the sketch.
This Auction end 48 hours after the first bidder. Please place your bid by reply one another. The winner will have 24 hours to pay, or it will be sell to second highest bidder.
Don't forget to click watch if you like my art

You will receive:
*Full version image with this bg, transparent bg, unwatermark version.
*The right to own the character. If you using it for commercial purpose , please credit me.
Rules:
*I have the right to post the watermark version to my gallery or social media.
*Only paypal usd, non refundable.
*Serious bidder only, no fake bid please.
*You may name or sell it. Just notify me the new owner.
*Do not claim design as yours. Please credit me as the original creator.
Auction held simultaneously on DA as well.
Bid in this link please: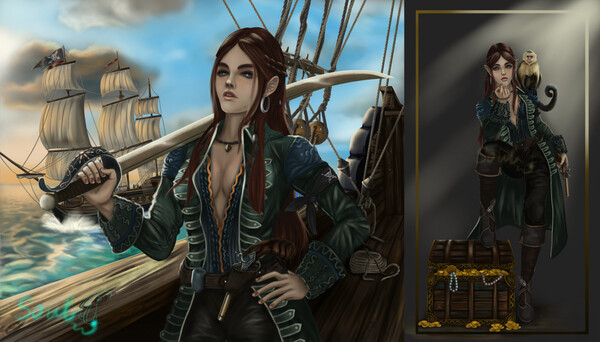 Hello my name SoulFir3fly, you can call me Soul. I love drawing adopt, mostly human for now. I am mostly active in DA. Here my DA accoun ...
www.furaffinity.net
Last edited: