Hullo there my fellow anthros and non-anthros!
I'm still a bit new to the forums, but after lurking for a bit I thought it would be good to finally get around advertising my commissions!
I am, however, by no means new to working with other people, given most of the examples I will provide in the price sheets are commission works I've done in the past, all recent works of course!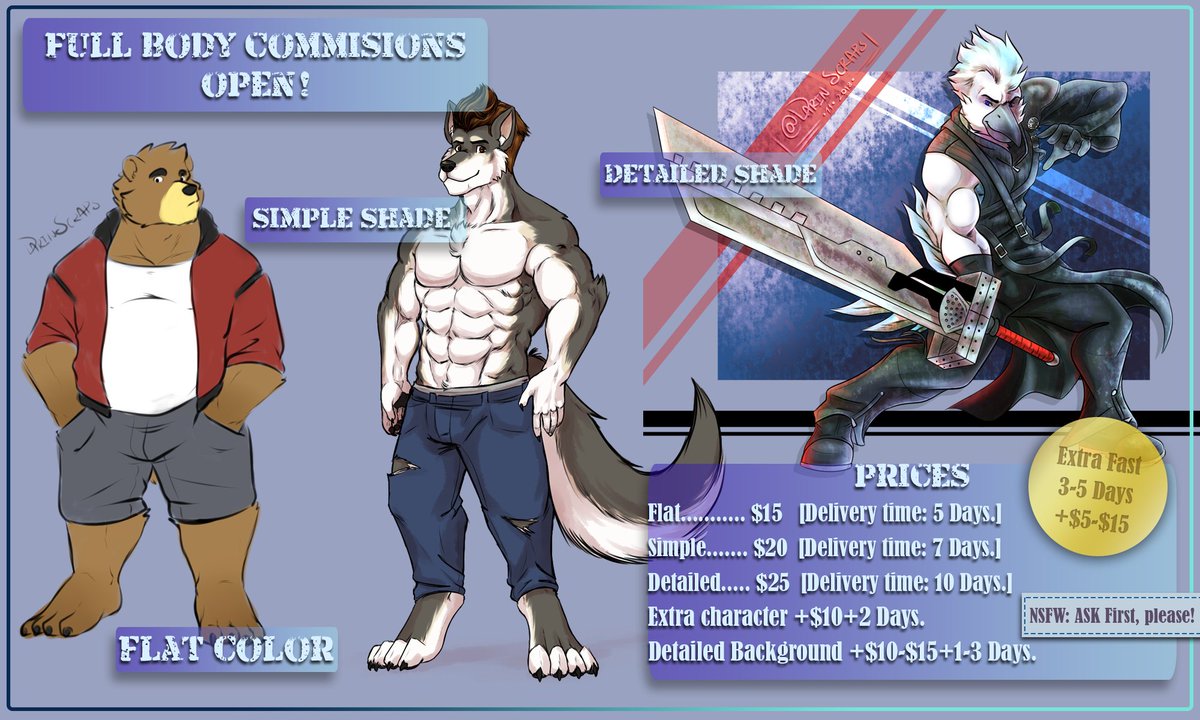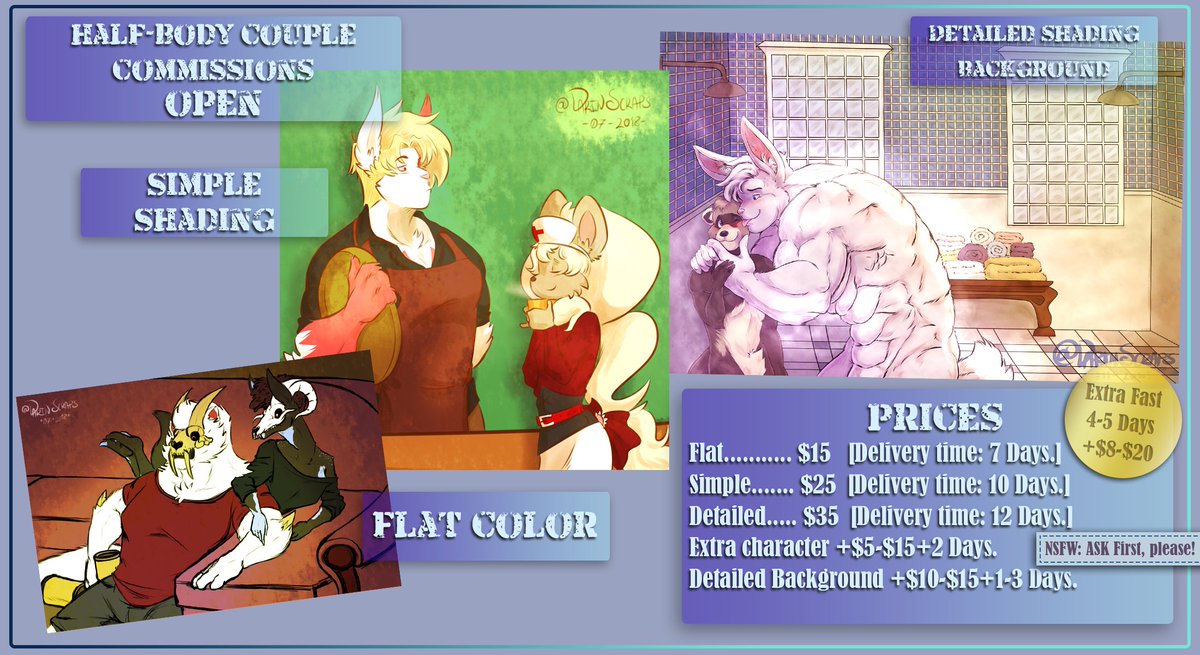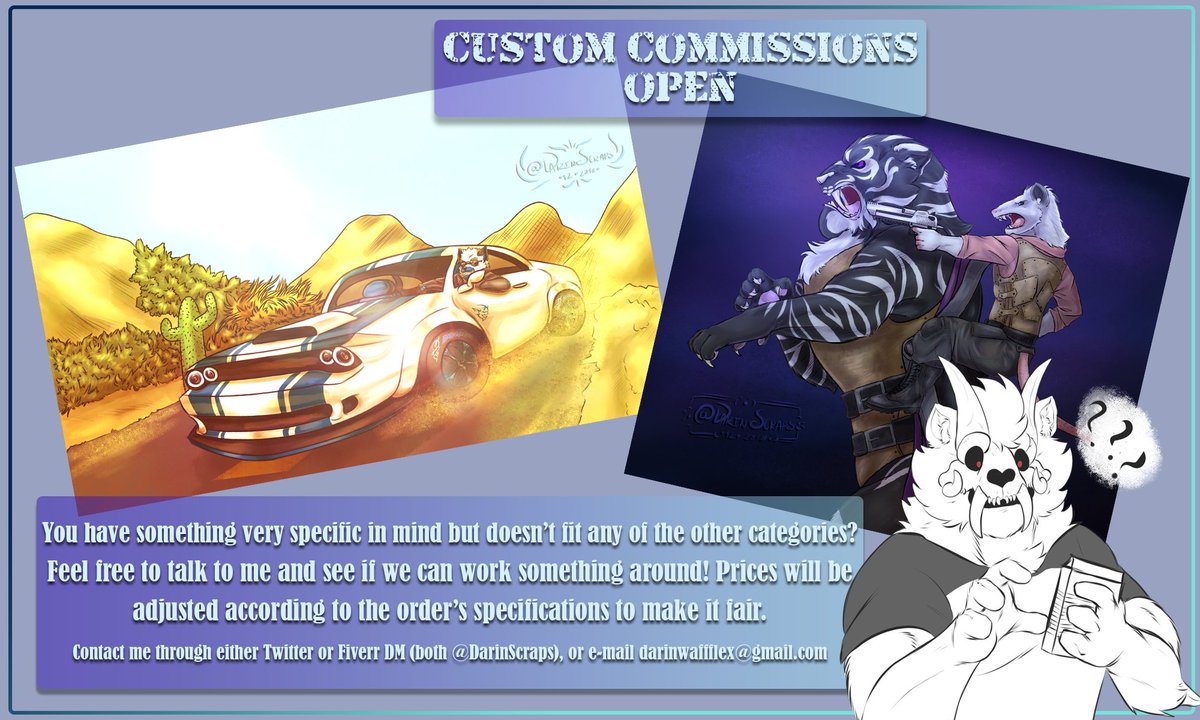 For more examples of commission works I've done, please check my
commissions gallery
TERMS AND CONDITIONS:
Upfront payment done via Paypal invoice (or
Fiverr
).
For custom commissions that don't fit either options note, DM, or e-mail me to
darinwafflex@gmail.com
please.
WHAT TO INCLUDE IN YOUR MESSAGE:
*A description of what you want. Example: "
Full Body simple shading commission of my character playing with a ball.
" (Let me know if you want a background or NSFW also). Feel free to describe more if needed be.
*Clear, up to date references of your character(s) and poses, background ideas (if it applies), etc.
*Would you like me to tag you in my submissions? Yes/No. No reasons required.
ABOUT NSFW:
I might be willing to give it a try for experimentation, but I'm still not too fond of what I can do. Additional charges may vary according to the order. Feel free to ask!
THINGS I WON'T DO:
*Incest.
*Pedophilia.
*Vore.
*Feet.
*Inflation.
*Feral on Anthro and vice-versa.
February Slots:
1.- vicexversa [PAID]
WIP...
2.- CadeAvalon [PAID]
WIP...
3.- TyranSmash [PAID] Completed!
Slots will be "claimed" but still open until the payment has been sent. Once they have been paid for a "[PAID]" will appear beside the username.
Any posible inquiries feel free to ask me! I won't bite~
A huge thank you beforehand to those interested!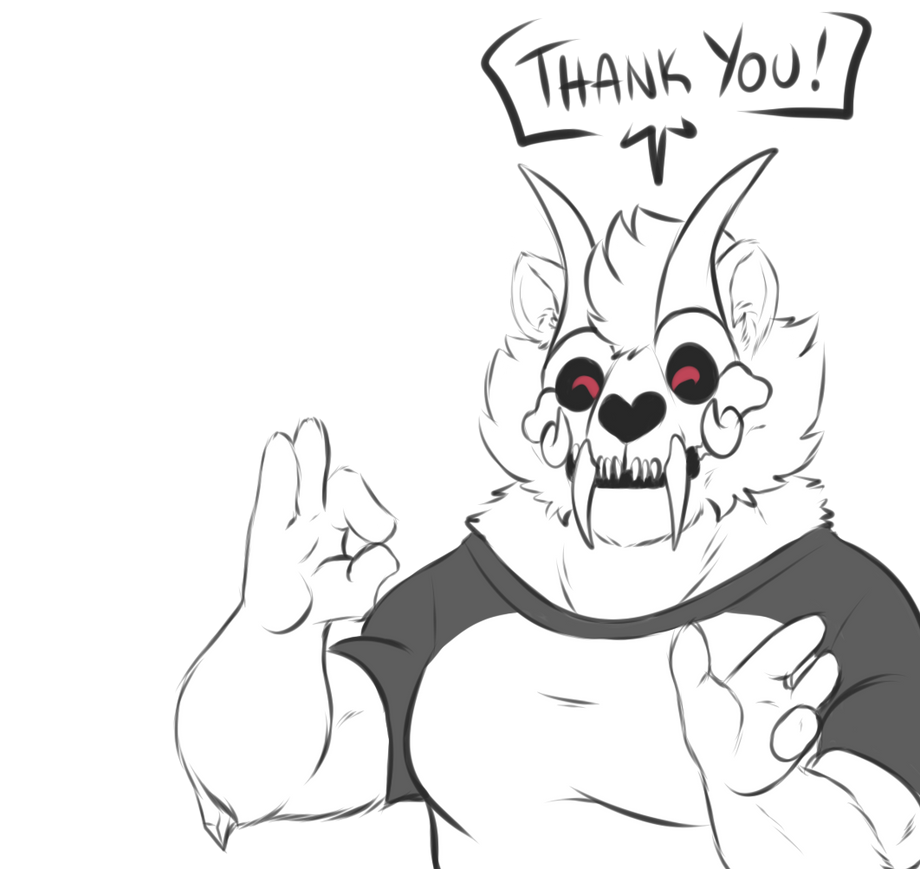 ​
Last edited: