I'm making chibi present ych for $7 only! (but will charge more if your oc is complicated)
Can change
-expressions
-species
-wrap color/pattern
Go grab them now! Comment or DM me.
(Will increase the price when it's near Christmas)
Or other contact infos
- Discord : raineerizu#2936
- Twitter : raineerizu (most active)
- Furry Amino : Rizu (
http://aminoapps.com/p/1n99f1s
) (active)
- Email (Paypal) : rizukitika[at]gmail.com
- Deviantart:
https://rizukitika.deviantart.com
- Instagram: raineerizu
Also my regular commission is open :3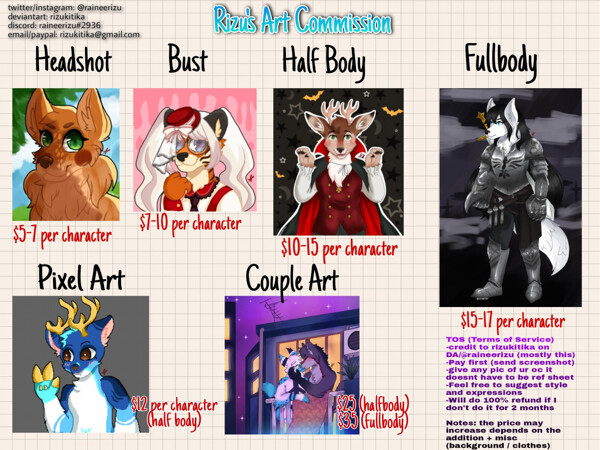 Hello guys! This is my first time advertising here but I'd love to take commission from y'all. Please note it's USD only. ...
www.furaffinity.net
If you don't want it you can help me retweet it
Thankyou for reading.