Teigan Tulsie and I are teaming up to offer a new upgrade option for most of my adoptable and commission art! Most past, present, and future adoptable/commission art can be upgraded into stickers.
Sticker Size:
~2in-3in (different sizes available by special order; please make the request when ordering as this may affect prices)
Paper-based with a glossy finish and white border. These are suitable for sketchbooks, planners, journals and anything that you don't plan on getting wet.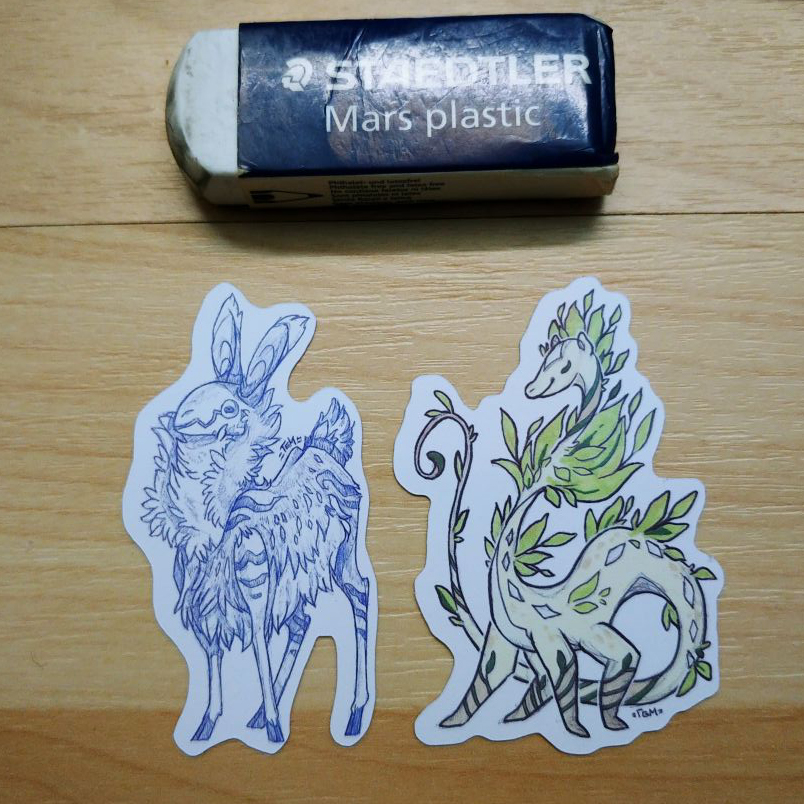 - - -
FIRST STICKER DESIGN:
$6.50 USD
(CAN/US lettermail shipping included)
ADDITIONAL STICKER DESIGN:
$2.50 USD
ea
(Includes 1 sticker of the design)
ADDITIONAL STICKER:
$0.25 USD
ea
(If ordered at the same time)
CHOOSE:
your preferred size ( 2in | 2.5in | 3in: can be mixed when buying multiple stickers.)
- - -
As always, my designs can be used commercially by individuals or independent/emerging companies. However, the stickers are only for non-commercial use unless a prior agreement is reached with Teigan Tulsie (He's not actively on FA, so you can PM me for a quick response).
- - -
To see more of Teigan Tulsie's work, check out his website:
https://www.teigantulsie.com/
He also has an Etsy:
https://www.etsy.com/ca/shop/TheArmouredArtist
Last edited: