MOD EDIT:
Just some ground rules:

-YOU MAY GIVE PERMISSION FOR YOU/YOUR CHARACTER TO BE USED IN A COMIC
-YOU MAY NOT GIVE SUGGESTIONS ON WHAT TO DRAW UNLESS YOU'VE CONTRIBUTED
-COMPLAINING BECAUSE NO ONE IS DRAWING YOU IS SPAM, AND YOU'LL BE INFRACTED AND BANNED FROM THE THREAD
-Usual forum rules still apply


Lastly, since we've had this issue before: If you post only to whine about no one paying you any attention, that's spam and you'll be infracted for it. This thread is about the comics: It's for posting comics, commenting those comics, etc. Try not to derail it.

Also, here's a link to ye olde thread for posteriority.
-Corto

Do not create comics calling and/or insulting out other user(s). The temptation may be strong to do so, but it is an infractable offense as per the forum rules as a whole.
Also as a note: Do not continuously beg for art if you aren't planning to contribute AT ALL. What the artist draws is at their discretion. If they chose to draw your character, that's their choice if they want to draw your character or not in a comic or caption image. If you continue to spam with "Draw my character plz", you will be infracted. If you see a person spamming with the former, report them. -Oz
I was kicking this around for a while and since I did a couple for members as jokes and good fun.
I thought I'd start a new thread that has Comics or strips, storys for and about Forum members.
Now they must be Approved by the members in the comic and also need to be clean fun.
My little contributions will be staring some people I like to chat with and I definatly have permission
to use them in the comic.
The Adventures of the Beer Fox!" See if you can figure out who is in the strip and feel free to post your own
strips this is ment to be fun people.
Comic #1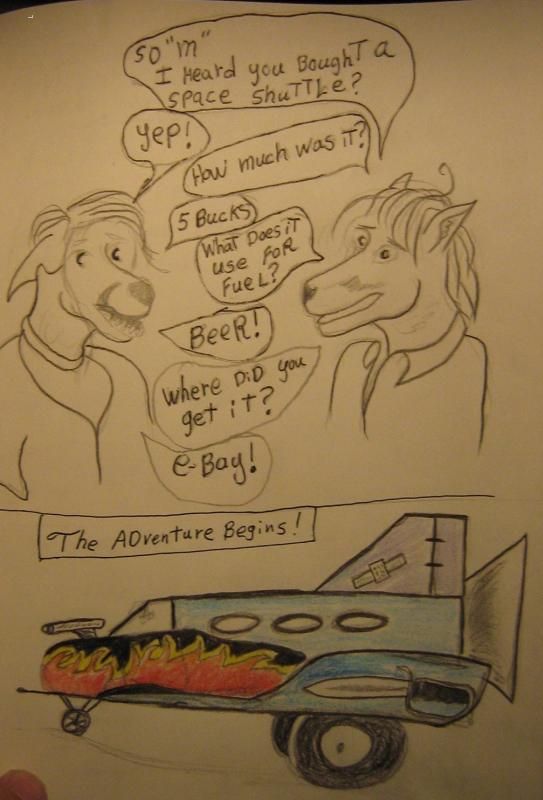 Last edited by a moderator: