Hey hey! I do the commissions!!
Here is my commissions sheet (file is too large to put aaaa)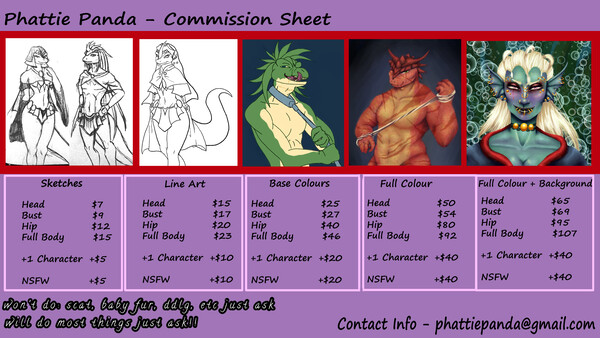 These are my prices, if you want to see more of my art you can find me on:. Insta - ladelanne.art. Tiktok - ladelanneart. . All payments ...
www.furaffinity.net
I also do cute sticker-like drawings for $40 (examples below)
I can also do other types of drawings pfp,banners etc just ask!
I respond quickest through my email :
phattiepanda@gmail.com
All payments go through PayPal ❤❤
Last edited: