heya! my name is ade, i'm a 19 year old artist currently having some financial struggles and trying to get out of a really, really, really bad situation. you're more than welcome to ask for more details, but you can find the basic gist of it
on my gofundme page
(and the fact that i need a gofundme page at all should also tell you the severity). in essence: i need about $4000 saved up before my partner and i can move out of a SUPER abusive household, and any help is good help. but i'm not really here to advertise that, i'm more here to advertise my art!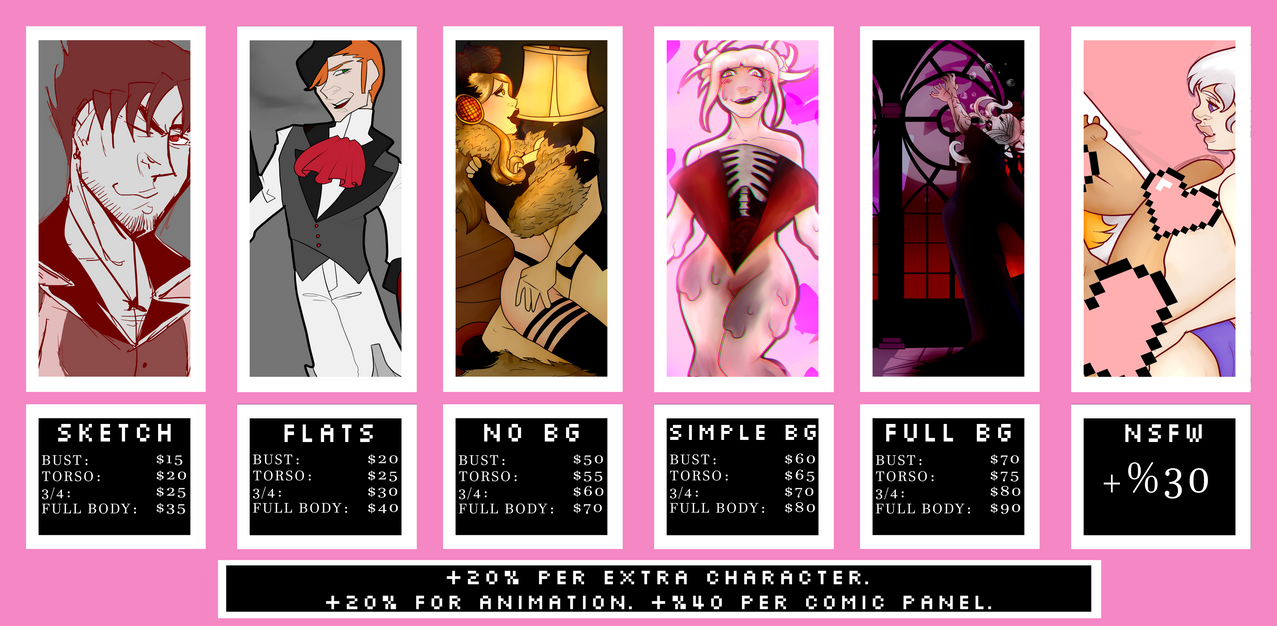 those are the basics. sorry for a lack of actual furry art, i promise i'm capable of drawing it! i obviously won't do anything dealing with racism, pedophilia, rape, homophobia, transphobia, incest, or the like. on that note, i reserve the right to reject something i see as being one of these things for my own comfort. example: if you say your character is 18 but they look like they're 10, i probably won't draw it.
aside from that, i can do just about any kink or fetish in regards to NSFW art (there are a handful i won't do, but we can hash that out when discussing things), furries of all shapes and sizes, OCs galore, self-insert characters and/or ships, stuff from fandoms i'm not even in, non fandom art, and any kind of ship!
i take payment through paypal (or ko-fi, if that's easier, since it goes right to my paypal anyway) and typically get each piece done within a week!