Greetings everyone! My name is Pen and I've recently joined the FA community. Thank you all for taking a look and I hope to be of service. Some of my most popular requests include character designs, logos/banners, Pet Portraits and of course, NSFW.
(You can see the impure things AND ALSO THE INNOCENT ONES on my FA:
https://www.furaffinity.net/user/fuzzypen/)
Commissions are open for 2020!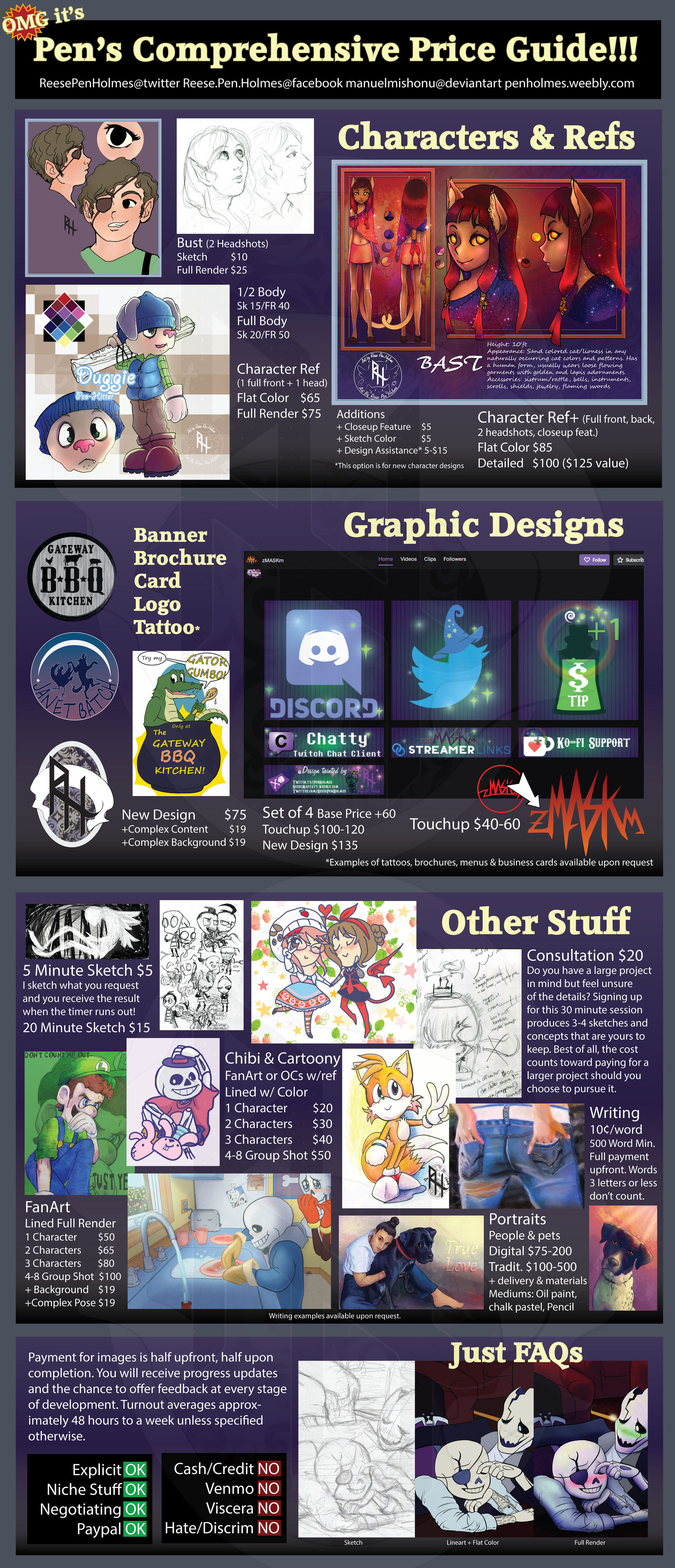 Here's other links:
ManuelMishonu - Professional, Interface Designer | DeviantArt
Reese Pen Holmes (@ReesePenHolmes) on Twitter
PenHolmes - Picarto
Commission Query Form:
forms.gle: Commission Query