NOTE:
Before critiquing, please read my whole post. Thank you.
I recently released this semi-ambitious work: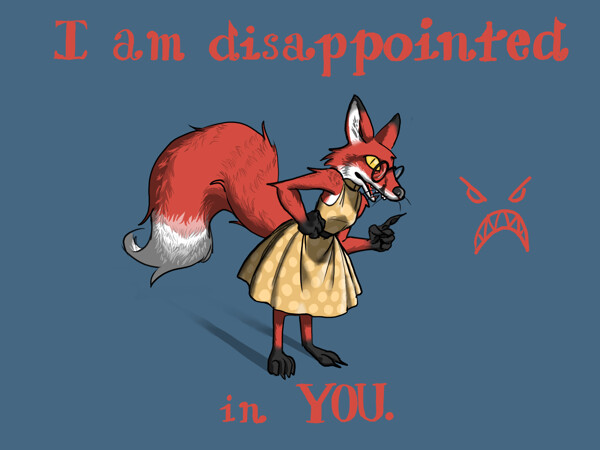 She is STILL disappointed in you. Just to be clear.. . Posted using PostyBirb(url)
www.furaffinity.net
Can anyone please tell me what I can do to improve this? I am sorry that is so vague, but I just wanted to get others' impressions on what would give this more umph.
That being said, please be aware that I am already aware of the following defects:
-She has 4 fingers on her right hand, but 5 fingers on her left.
-I forgot to draw toes on her left foot
-Her torso should probably be casting more of a shadow on her tail
-The tufts of fur on the upper part of her tail should probably be casting some shadows on the fur beneath them.
Finally, the intent of this was to make a semi-cartoonish, but slightly off-putting character, because she's chiding you. I tried to accomplish this by not imbuing her with too many features for conveying human expression, such as eyebrows, and giving her large, simplified, eyes with slit pupils. I had considered adding some shine to her fur, but it just didn't look right when I added it.
Anyway, please let me know what you think. I would greatly appreciate it. Thank you.