Commissions are Open!!
Hello everyone! I'm opening commissions to help pay for my bills! A few notes to start:
I'm open to SFW and NSFW, but I reserve the right to refuse extreme kinks and pedophilia
I can do anthro, feral, human, and mech!
I can do any number of characters, but it's normally about $5-$15 extra depending on commission type!
I give regular updates on progress and love to check in with my buyers
I expect either half or full payment upfront, but I can easily accommodate extensions!
Please ask about adding backgrounds! They're normally an extra $10-$30
Feel free to ask me anything! My contact info is at the bottom of the thread!
Check out my furaffinity page for more examples of my work!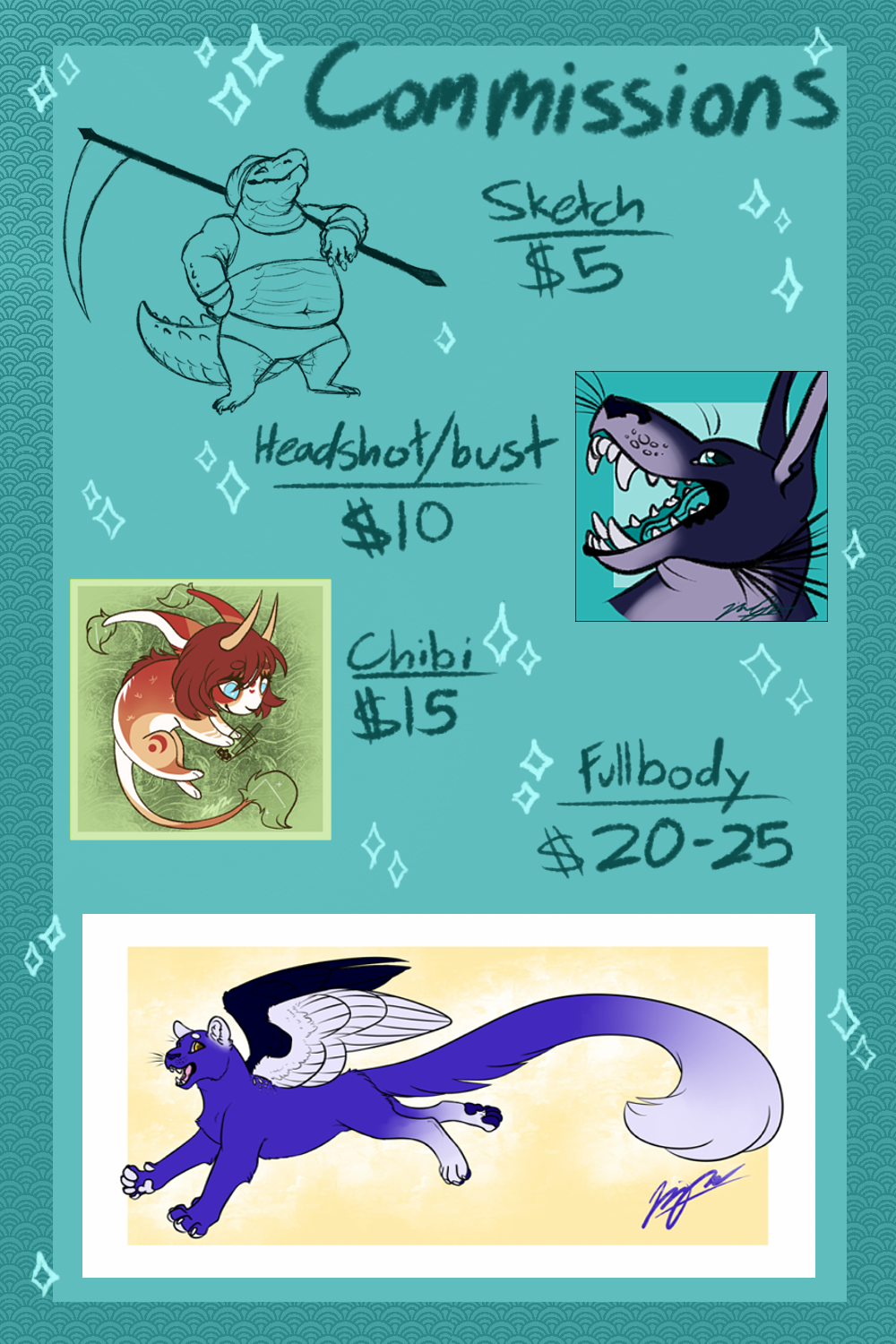 https://www.furaffinity.net/user/deviousraptor/
deviousraptor@gmail.com
​
Last edited: