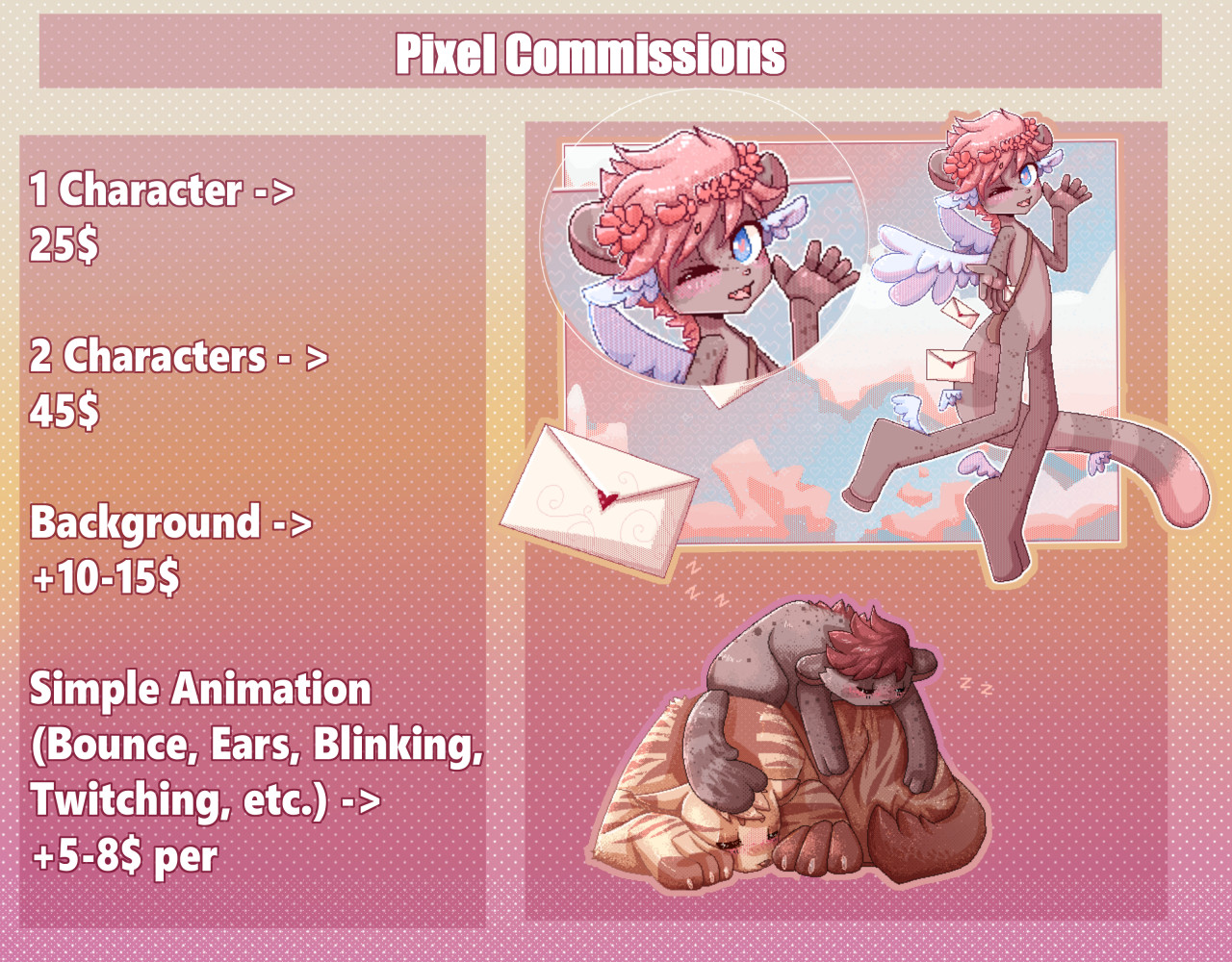 Since my regular Commissions are closed for people except Patreons at the moment due to me taking some time to practise stuff I thougt I open up some pixel commissions in case somebody is interested! There will be a limited number of Slots and I aim to finish them all this month or during the next two weeks!
This are the two exampels, click to see them in motion:
https://www.furaffinity.net/view/45957985/
https://www.furaffinity.net/view/45964455/
Prices:
1 Character -> 25$
2 Characters -> 45$
Background (simple) -> 10-15$
Simple Animation (Blinking, Bouncing, Ear/Tail-Twitch, floating Objects) -> 5-8$ per Animation (can be multiple in one artwork)
Slots:
1. Taken on Discord
2. Taken on Discord
3.
4.
5.
6.
7.
8.
Rules:
- Payment upfront, via Paypal
- Any Characters, gender, bodytpes etc.
- Nsfw okay (any fetishes okay)​