Hi! My name is Emmy, and I usually do human character commissions, but I grew up drawing cats and birds, so I figured I'd start getting into furry commissions!
If you want another way to look at my art or contact me, check out my instagram or twitter!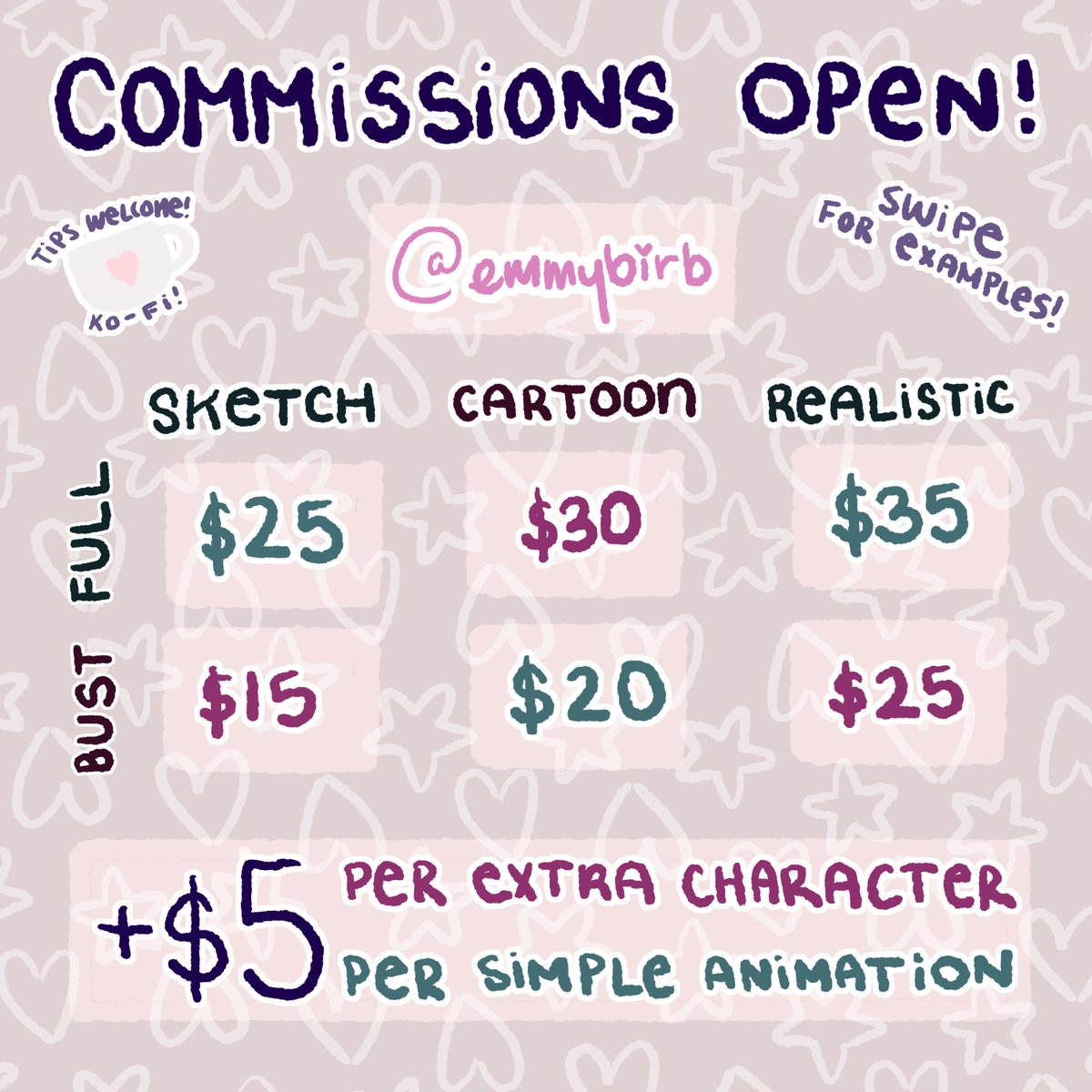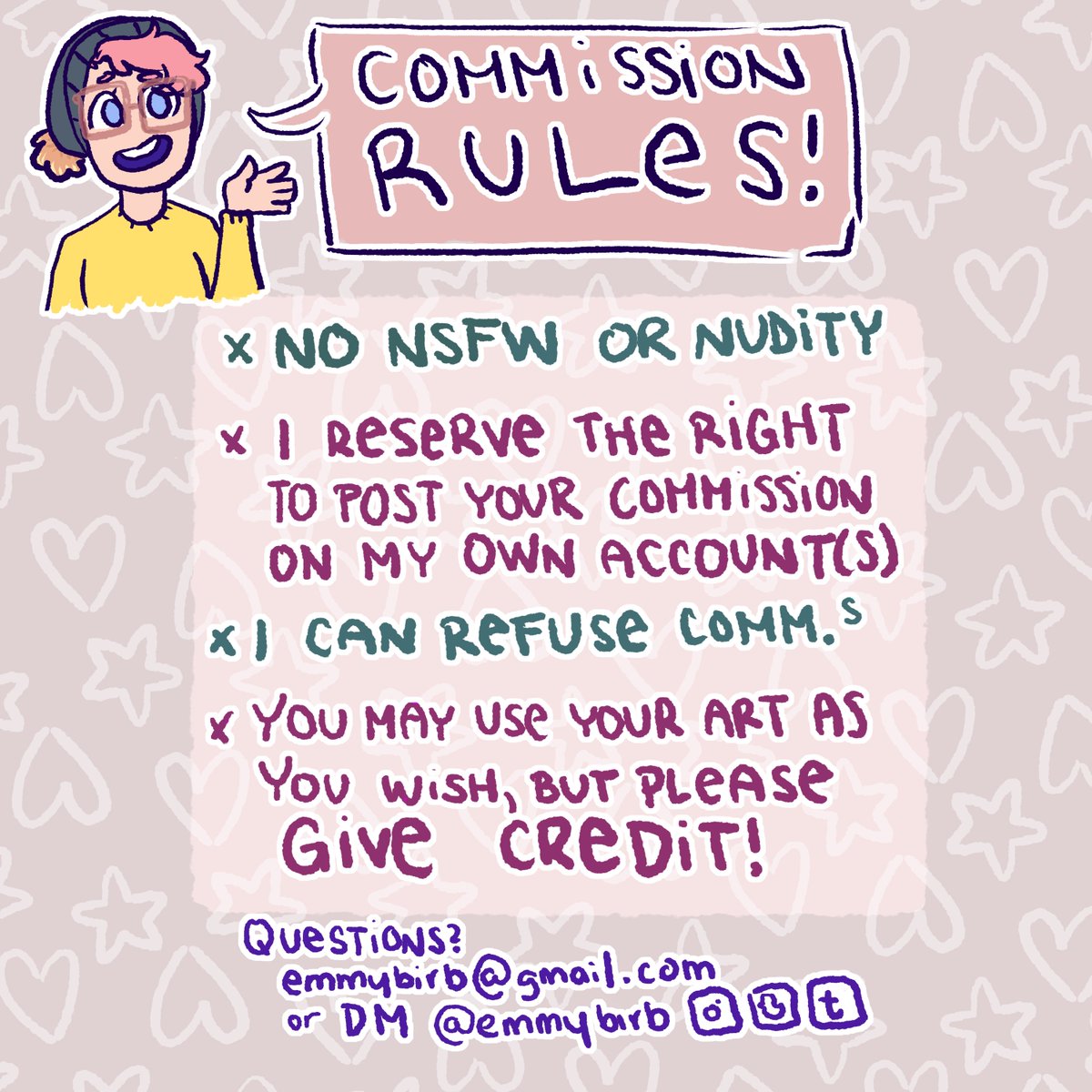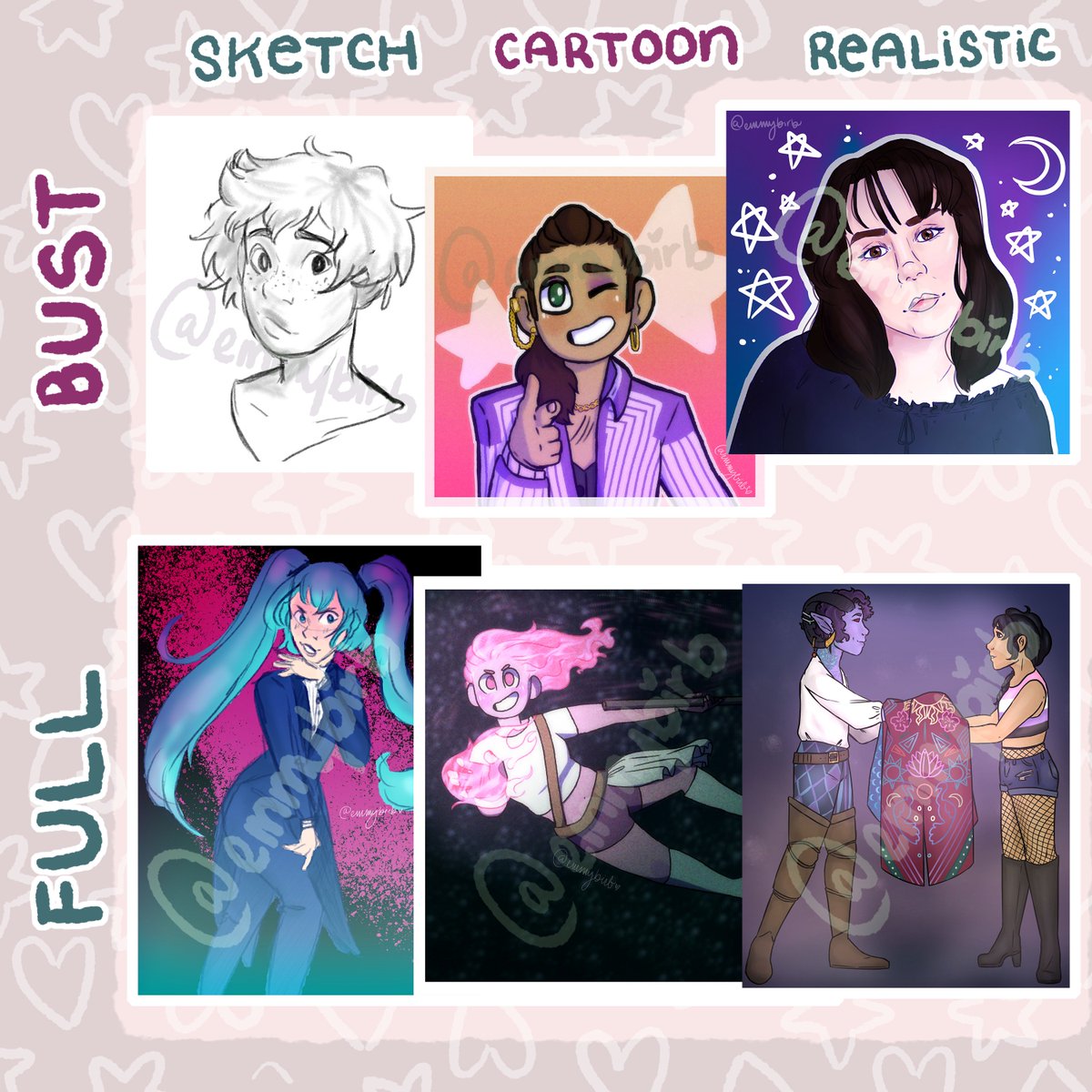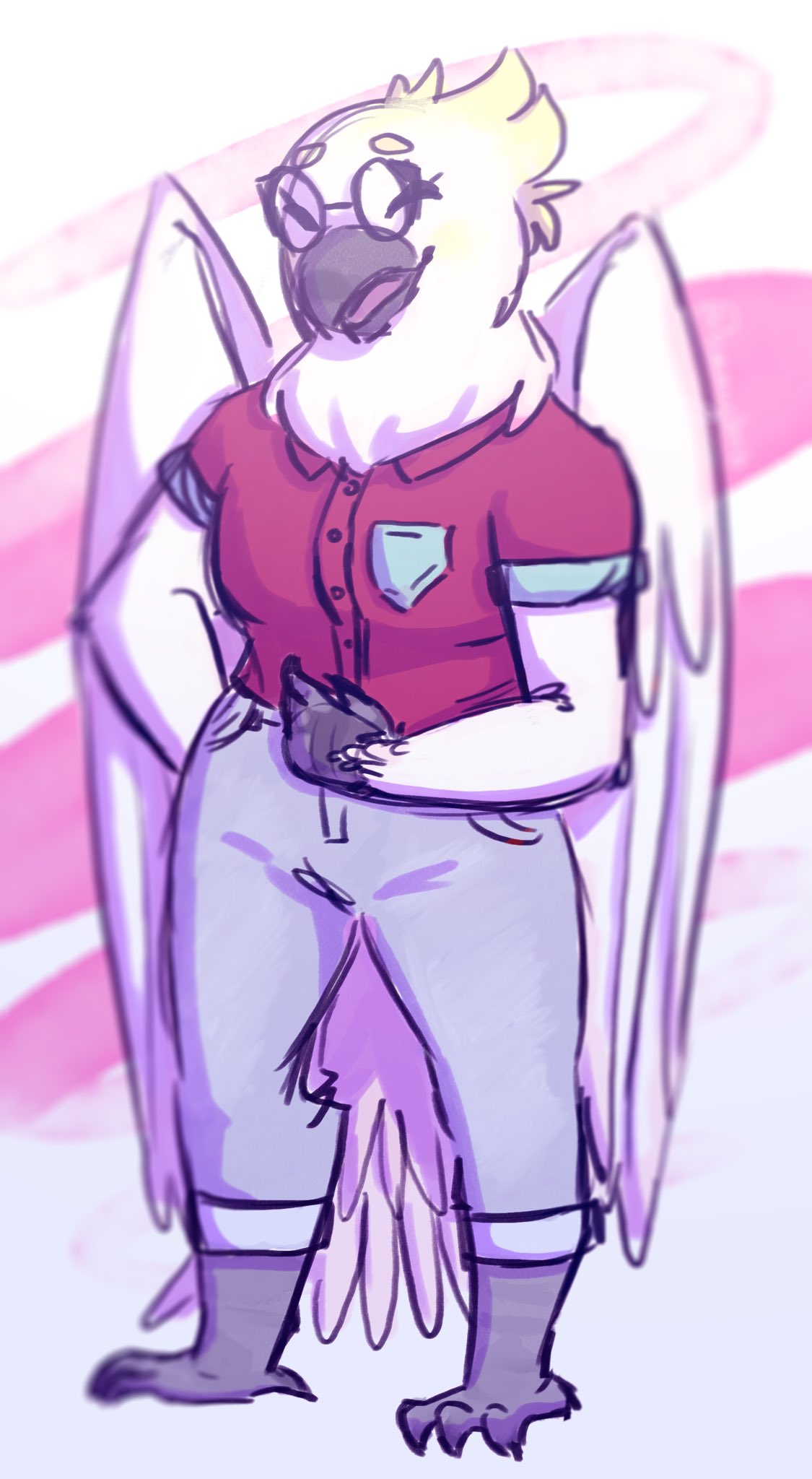 All the info is in the images! I can draw all sorts of fursonas, the last image is my fursona as an example of my style. I also do ponies, cats, dogs, and anything you want! Feel free to email me with questions!