I know this sort of thing tends to attract a lot of attention so I'm going say right away that I won't be able to get through everyone. Please don't be upset if I don't get around to drawing your idea.
I want to practice poses and angles, from SFW to NSFW anything helps. If you are going to request NSFW then keep in mind due to the rules of the forum that I will need to use a link to an age gated site. I'll primarilly use FA so you should be fine if you have an account. I will not be able to post NSFW images onto this thread.
Safe images will be uploaded here. They will just be doodles so most likely rough sketches with little or no colour. Unless I really enjoy making them then I may draw them more detailed or in colour.
Here's a simple form to use so I can easilly see when someone is requesting art rather than commenting or talking to one another.
Number of characters: (Maximum of 5)
Brief description of scene: (if NSFW keep it vague because of the rules)
Character references: (Links to references would be good)
SFW or NSFW: (Even the most mundane of poses can be NSFW)
Thank you for looking! Here's some images so you know what my art looks like:
Meet Draco, a redrawing of an old character of mine from my very first comic. He was the main villain of the comic so I decided to make ...
www.furaffinity.net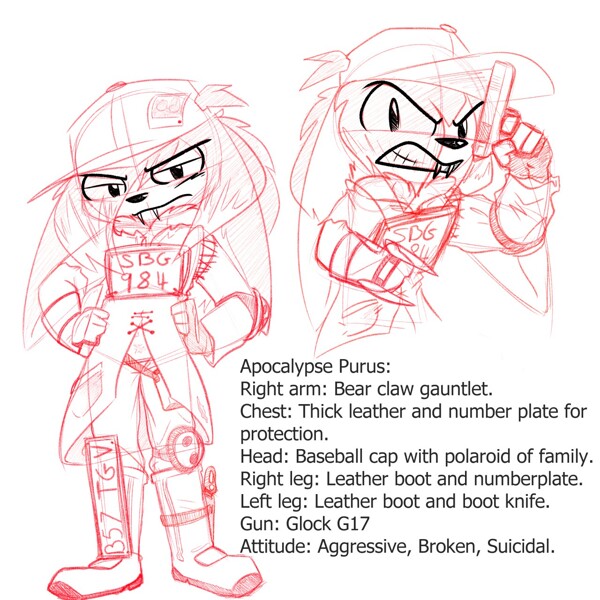 In an alternate future created by my friend on inkbunny (links on my inkbunny post) where Purus, Marble, Bunny, Hunny, Speedy and Atlas ...
www.furaffinity.net