Doing some drawing to practice facial expressions!!
✧ Watch me:
https://www.furaffinity.net/user/ambriel
✧Comment w/ a character you want me to draw and a ref for them; They can be human, furry, feral, w/e you want, but be sure to include an expression and a palette from below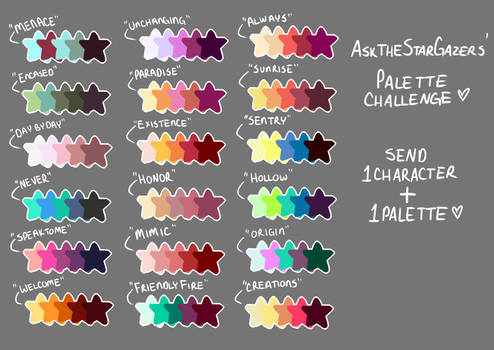 ✧Event ends May 28t-- I'll be drawing these on the 29th
✧ These will be selected at random; Check out my post on twitter for another chance!
https://twitter.com/RabbitFo11ower/status/1391446389893353476
✧
These are free; You can stop here if you want a chance for a free drawing, but if you donate points or money, you're guaranteed a drawing!
If you donate $2 USD, I will sketch out your request. Donate $5, and I will clean the sketch and give you a line art. Donate $10 USD or more, and I'll color and shade your request. These will be headshots or chibis. Alternatively, all new patrons are guaranteed a request, so check out my patreon if you're into that:
www.patreon.com/Followingthera…
Last edited: