I'm currently open for some trades.
Just for now please no cats, anything else on the will do is just fine. I need a break from them.
I will use the art for commission examples, so please do not reply, if you're not comfortable with that.
Bust trades preferred for now
, to improve my styles.
I'd go either with my simplified or my more detailed one.
I most likely can only work on it on the weekends, so be patient, please. I'll do my best to get them done asap but sometimes it can take longer.
You can always ask, I'll most likely tell you if I'm fine with it or not.
I do have all kinds of characters, just tell me your preferences.
WILL DO:
feral animals
some dragons
some Pokemon
httyd (night fury, light fury, nightlight)
some species'
WON'T DO:
human(oid)s
furries/ anthros
hateful/ disrespectful art in any way
NSFW
My art queue
https://trello.com/b/TxnJoHAm/samys-art-list
Characters
Let me know, if you're interested in drawing someone and I'll send you a link
Art examples
https://samys-art.sunrivity.com
https://samys-comms.sunrivity.com
(I'll delete the image later, dunno how to do it on the phone)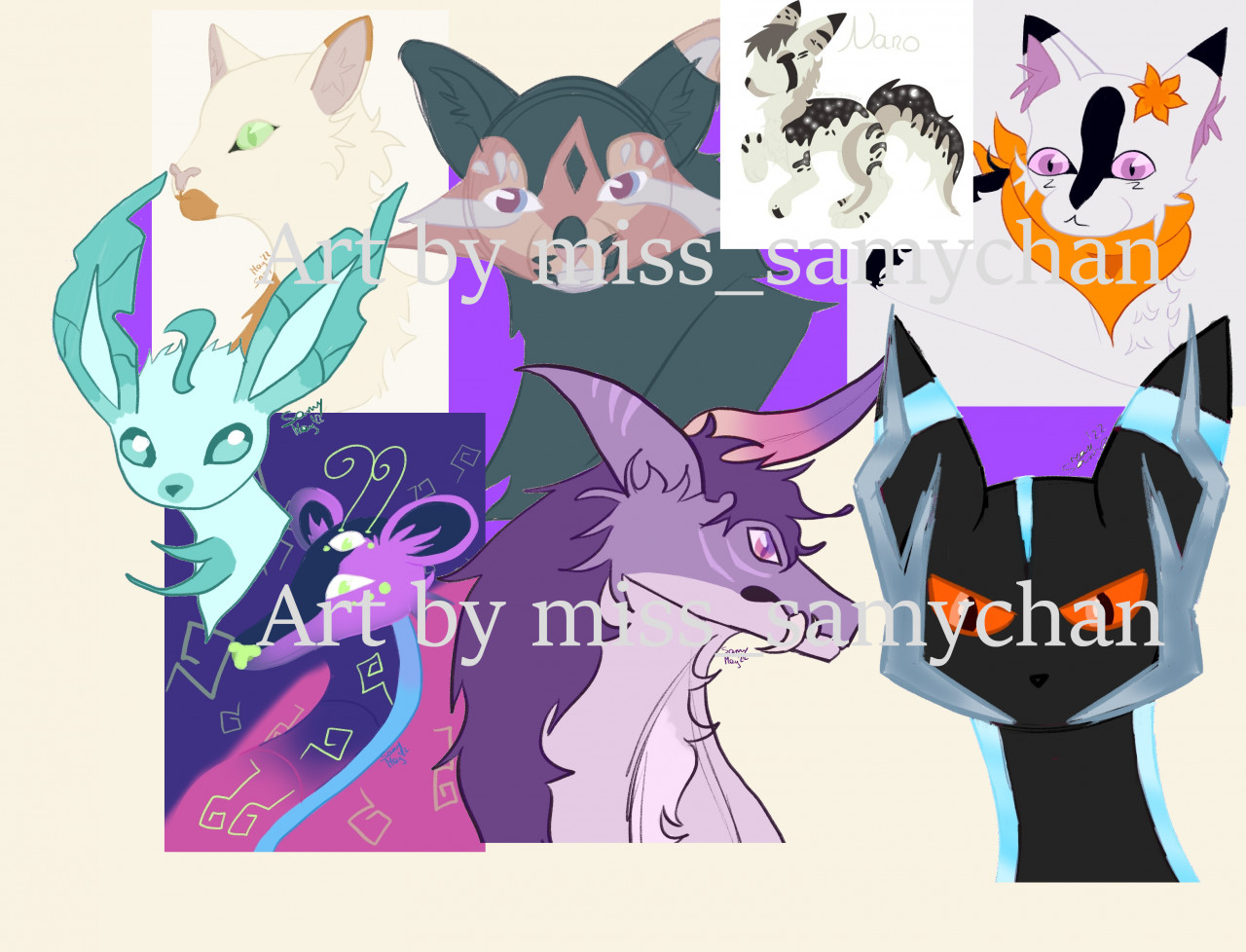 Open slots: 2/2
1) open
2) open
I also consider doing custom trades!
Anything else? Let me know!
Last edited: