I'm in search of someone who can mimic the Lioden style of art as closely as possible!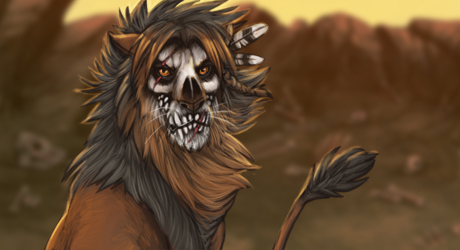 Specifically, I'm looking to get a transparent bust/headshot of one of my Lioden lions. I'm willing to pay up to $100 for just the headshot if I can find someone capable of mimicking this style very closely. This is him:
If you need further examples of his style, the artist for Lioden is
mrXylax on DeviantArt
. Please provide examples of your art! I need to know that you are capable of matching this style.