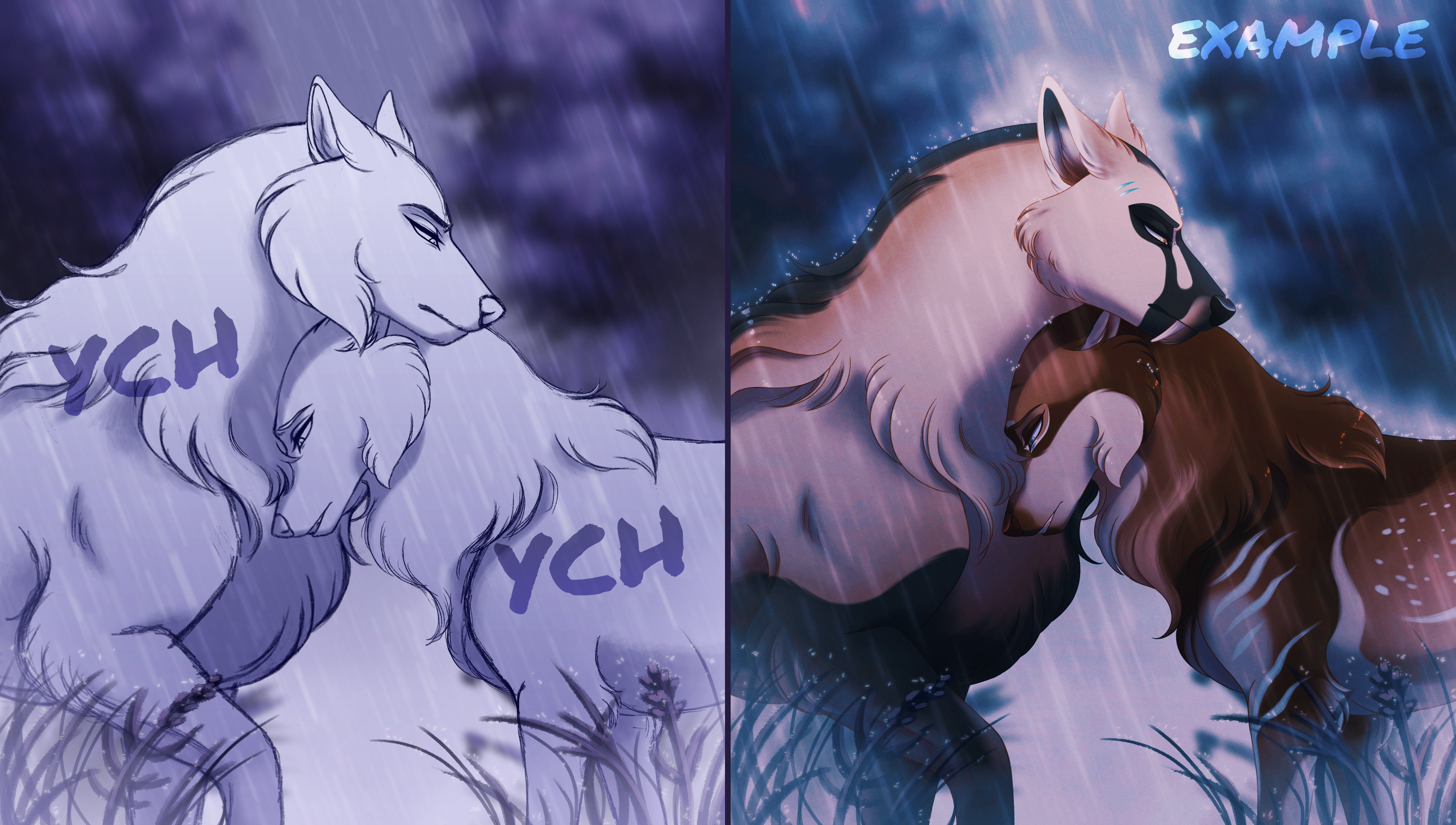 Set Price: $75
Original Size: 2696x3072 px (PNG)

Paypal only! (USD)

All sales are final, no refunds.

Once you have claimed a slot I will place you on the list. Once it it your turn, I will send you a note, please have the following ready when asked:

References of your character and any other details regarding them.

When you receive the note, please be ready to pay in full within 48 hours (No freebies or discounts accepted!).

Character must be a wolf.

You are free to re-post the artwork wherever you like. Just be sure to credit me for the image, please.

If you have any questions, feel free to ask!
If you are interested you can claim a slot either on my FurAffinity or DeviantART in the links below:
Set Price: $75. . . Original Size: 2696x3072 px (PNG). . - PayPal only! I'm sorry. (USD). - All sales are final, no refunds.. - Onc ...
www.furaffinity.net
Last edited: