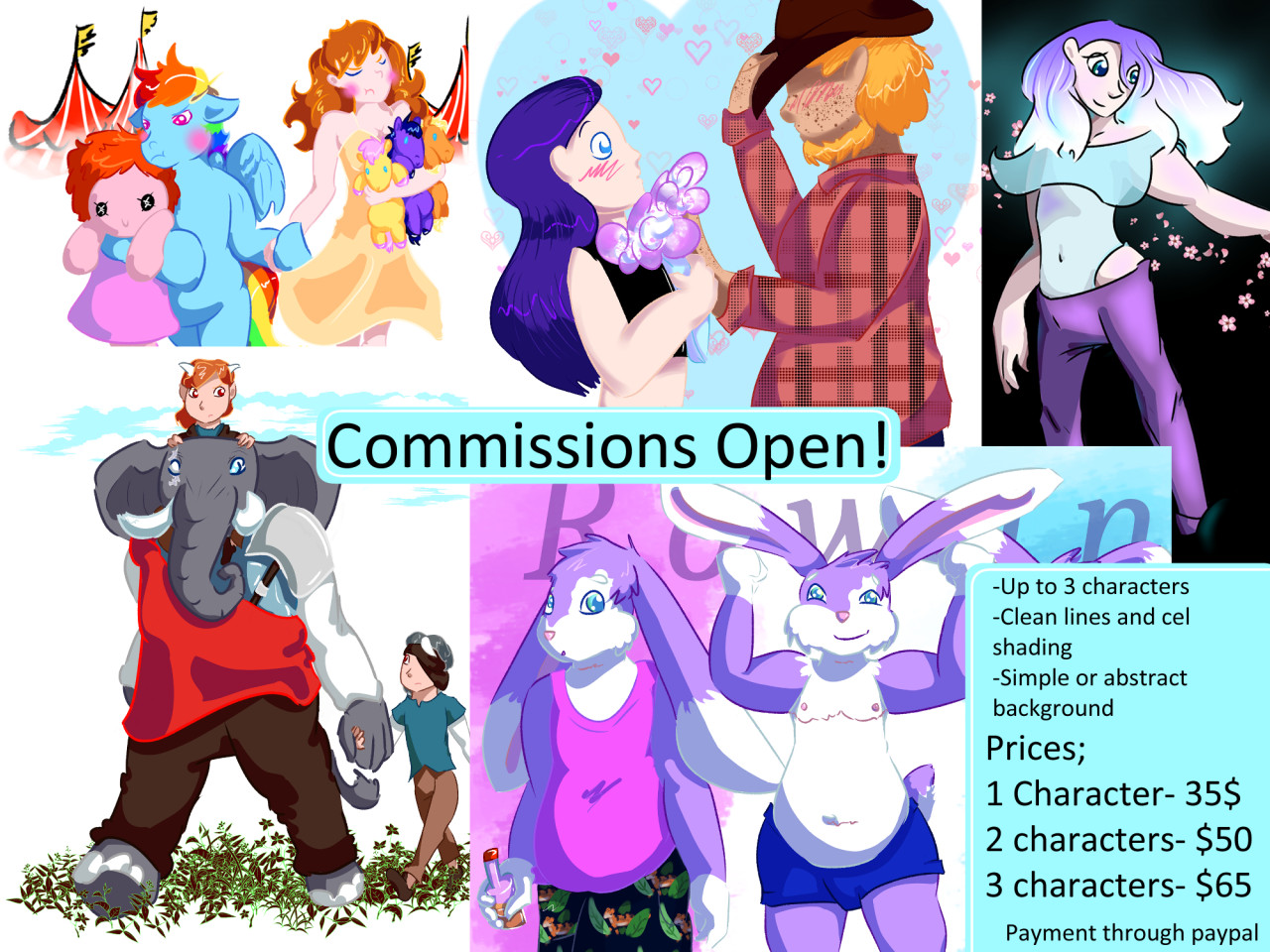 Welcome! I'm opening a fresh batch of commission slots for june, so come get them while they're hot!
If you want more examples, I have a small portfolio on
FA
, and a slightly larger one here on
Artstation
August slots;
1-Open!
2-Open!
3-Open!
4- Open!
5- Open!
RULES;
If you're interested, post or DM me here, or on my FA profile. I'll need;
-A reference for any characters you want. A visual reference is great, but a written description works as well. If it's a fandom character, just link me a few good screenshots.
-The poses/expressions you want. A simple prompt like "Draw them hugging" or "Draw her falling asleep on the couch" works fine!
-Your paypal account name.
Once we've confirmed what you want, I'll send you a paypal invoice. Once I've recieved payment, I will start work on your commission as soon as possible!
(If you commission me, you agree to my terms of service, listed
here
)
Last edited: