I see some claims that Bitcoin is lower emissions than say Gold mining.

Emissions of Bitcoin vs other things like gold mining

Seems that Bitcoin operations are responsible for more emissions than gold mining annually:

View attachment 109630

I stand by my initial statement that bitcoin is a digital currency that is yet another capitally driven machination that really on a large scale has the net benefit of adding yet another vector of destruction to the climate.
Nope, it's less than gold mining, by a lot.
https://medium.com/crescofin/the-reports-of-bitcoin-environmental-damage-are-garbage-5a93d32c2d7
So your initial statement is based on flawed data, and also ignores the massive problems caused by the current system that Bitcoin is aiming to fix. Like, for example, do you think one trillion dollars worth of energy and resources is a lot to waste? How about two trillion? That's what our US military did when it just "lost" that money on accounting errors. Did anyone who is concerned about energy even peep about it? Not really. But that's exactly what bitcoin will solve.
It's worth noting that the disparity in opinions may be because BitCoin, by its nature, is a finite resource. The more that gets mined, the longer it takes to mine the same amount. This translates directly into more energy and more emissions.
That's not how that works. The amount of bitcoin mined has nothing to do with how long it takes to mine or how much energy it uses. Mining isn't even done to create bitcoin, it's done to secure a financial network. We now spend $2 billion to secure a $1 trillion financial network, which is a pretty good deal. The new coins, along with transaction fees, just goes to pay those miners for the work of verifying transactions and securing the network. When all bitcoins have been mined, miners will still exist, continuing to mine in exchange for those transaction fees. The only reason bitcoin uses more and more energy is because the network is more and more valuable. But that doesn't translate into more emissions either, because bitcoin tries to find the cheapest energy available, so it's pretty much always just waste energy we would've thrown away anyway. Like unused hydro power, or geothermal, or even vented gas at oil drill sites, which is generated but then just thrown away. So if bitcoin was to suddenly disappear, all that energy use would still be there. It would just be dumped and thrown away.
Anyone with the space and knowledge to set up a home server can start mining BitCoin, and the outlay is much much lower.
You need at least $10,000 for just one specialized mining commuter, and a very good deal on electricity to just break even. Current average electricity prices for home use are $0.13 per kWh. Bitcoin miners are using electricity that costs $0.03 or less. So if you actually wanted to mine Bitcoin and make any money, you would need knowledge, at least $50,000 in equipment plus equipment to hook it up, monitor it (those miners have to be connected to a regular server with a good internet connection), equipment to cool it, and a space that will let you store it and provide you with very cheap source of electricity, which would probably cost you another $50,000 to lease for a year. Plus ongoing costs of electricity, internet, and someone to keep an eye on it. In other words it's a very competitive and pricey business that not just anyone can start in their homes.
This would mean that there would continue to be a steady increase in computational needs to maintain the currency, even after the last bitcoin ever was mined, because those trading histories will only get longer and more complicated to process.
It doesn't take any extra computational power to process a more recent transaction than it does an older one. Actually processing transactions takes almost no computational power whatsoever. My Raspberry Pi can process a block of 3000 of them in a second or less. They're specifically designed to be easy and cheap to process. The history takes some time to process just to verify that it's correct, but you only need to do that once when you're setting up a server for the first time. And if you have a copy of the transaction history that you already trust, you don't even need to do that. Once you're done, you already know all the balances on all the addresses, so processing a transaction just means verifying a signature from one address to another, which is almost instant. The history of the transaction no longer meters because you already verified it up to the present point, and you can even discard that history if you need to free up storage. The heavy processing power is only for signing and time stamping "blocks" of transactions to make sure past transactions can't be messed with. The computational power to do that has nothing to do with the number of transactions or how long the Bitcoin network existed. That power is just based on the total number of miners looking for these block signatures. The more people mining, the higher the processing power needed. Less people mining, less processing power needed. That's it.
Now, I don't have historic data to back this up, but logically speaking, this could mean that the CO2 cost of BitCoin accelerates dramatically, maybe even exponentially, over time. It's likely that at one time BitCoin WAS less impactful than gold mining, though I don't have the data to show when exactly that would have been.
Bitcoin is still less impactful than gold mining. Check the data in my previous post. And it's not much of an impact on CO2.
A

ny way you look at it though, it doesn't seem to be an ecologically or financially sustainable model, and sooner or later the needs of the system as a whole will become more expensive to operate than the profit they create.
This is where that mining power difficulty adjustment based on number of people mining comes in. That adjustment is based on a target goal of someone mining a block every ten minutes. If lots of people start mining, they will find blocks faster, and two weeks later the Bitcoin system will look back, see that blocks are found an average of less than every 10 minutes, and make mining more difficult. Let's say this makes the cost of electricity to mine a block too high and unprofitable, and a bunch of miners pull out. When they do, there will be less mining power finding blocks and blocks will be more rare. Two weeks later the system will look back and see that on average it took more than 10 minutes to find a block, and lower the mining difficulty. That will make Bitcoin more profitable again. Thanks to this automatic adjustment it will never be unprofitable to mine Bitcoin, but that also means it can never be too profitable, other than during short periods when the price spikes. Long term, Bitcoin automatically keeps mining profits close to zero. It's a system that is self regulating that can never fail as long as people find use in having money that no one can inflate, control, or censor.
If of anyone is going to continue to use any sources based on digiconomist, then you might as well pretend that we're all dead zombies already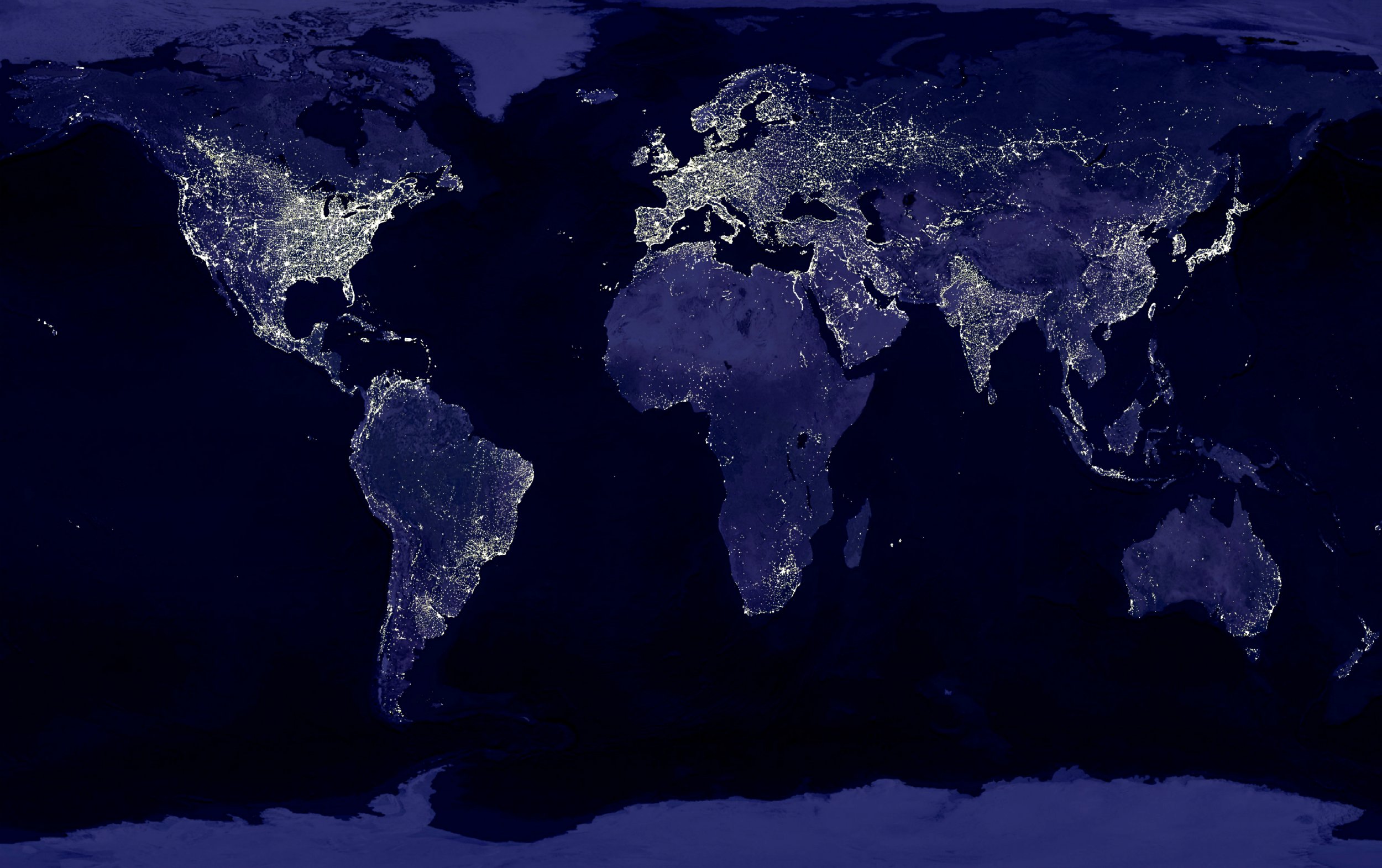 Projections suggest bitcoin mining will require all of the world's current energy production within three years.

www.newsweek.com
And don't worry, just like with a zombie apocalypse, there's nothing you can do to stop it anyway.
Last edited: