Hello! I know I'm not very well known, but I figured I should advertise my art somewhere. To contact me directly for a commission, please email me!
glitterawrxd@gmail.com
I am currently taking... traditional Badges for $45 each! Here's an example:
I also am taking traditional full-bodies for $70 each. These can be NSFW or SFW. For more characters featured in a piece, it's +$20. Here's examples of that! (Both SFW)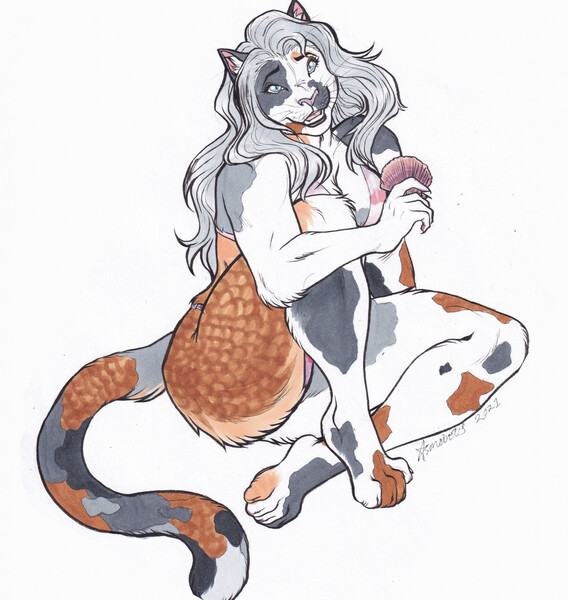 Had an idea for a calico cat with tabby patches, where the usual tabby stripes were actually like mermaid scales. Maybe I'll draw h ...
www.furaffinity.net
For a user on Instagram! Thank you so much for the support.
www.furaffinity.net
I have more examples of my art on Furaffinity! If you're interested in a commission different from these, feel free to ask. But these are commission types I'm most energetic about right now! Thank you for reading.