This is my very first head and I'm worried I didn't do so well. Of course I'm trying to optimistic so when I looked at it I say "It's not that bad"
But I want honest and legit opinions.
(please no flaming or being obtuse for the purpose of 'the lulz' or 'being edgy')
I haven't yet ordered her teeth, tongue nose or claws nor have I managed to acquire the pieces necessary to construct her eyes.
I know it's a bit rough but I'm hoping when I get the last pieces, it will distract a bit and I do intend on going back to fix crookedness and lumpyness and such.
My main problem has been with seems not connecting cleanly and symmetry.
Right now I look at it and think I might as well unfur the whole thing and sell the base for like five bucks or something. Or just go through the terribly frustration process of re-furring the whole thing with a longer pile fur. (which I probably should have done to begin with as the long fur hides seams and errors.)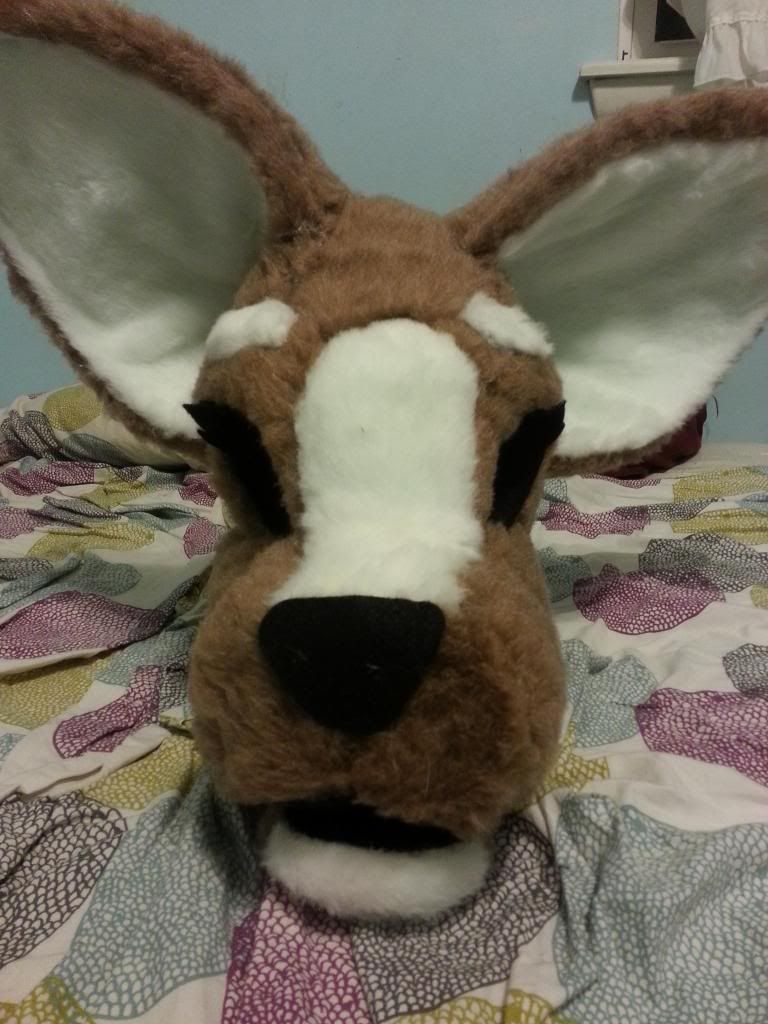 Here are some close ups of the problem areas. I provide these so I can be told whether or not I should worry. They actually were worse before but I went and re-furred some areas due to issues with the seams. (ARG SEAMS!)