Yep, the legendary name of Jin is back, hehe.
And I can't be happier with what I got.
My chinese horoscope is the pig (1995), and my zodiac sign is the scorpion (7th november), so I combined the two together.
I've actually wanted to do this like, 5-6 years ago, but could NEVER, because I couldn't draw a scorpion tail for the life of me.
Still can't, but I at least got the stinger (somewhat) decent, and that's all I need.
So now, introducing to you : Jin the boar-scorpion !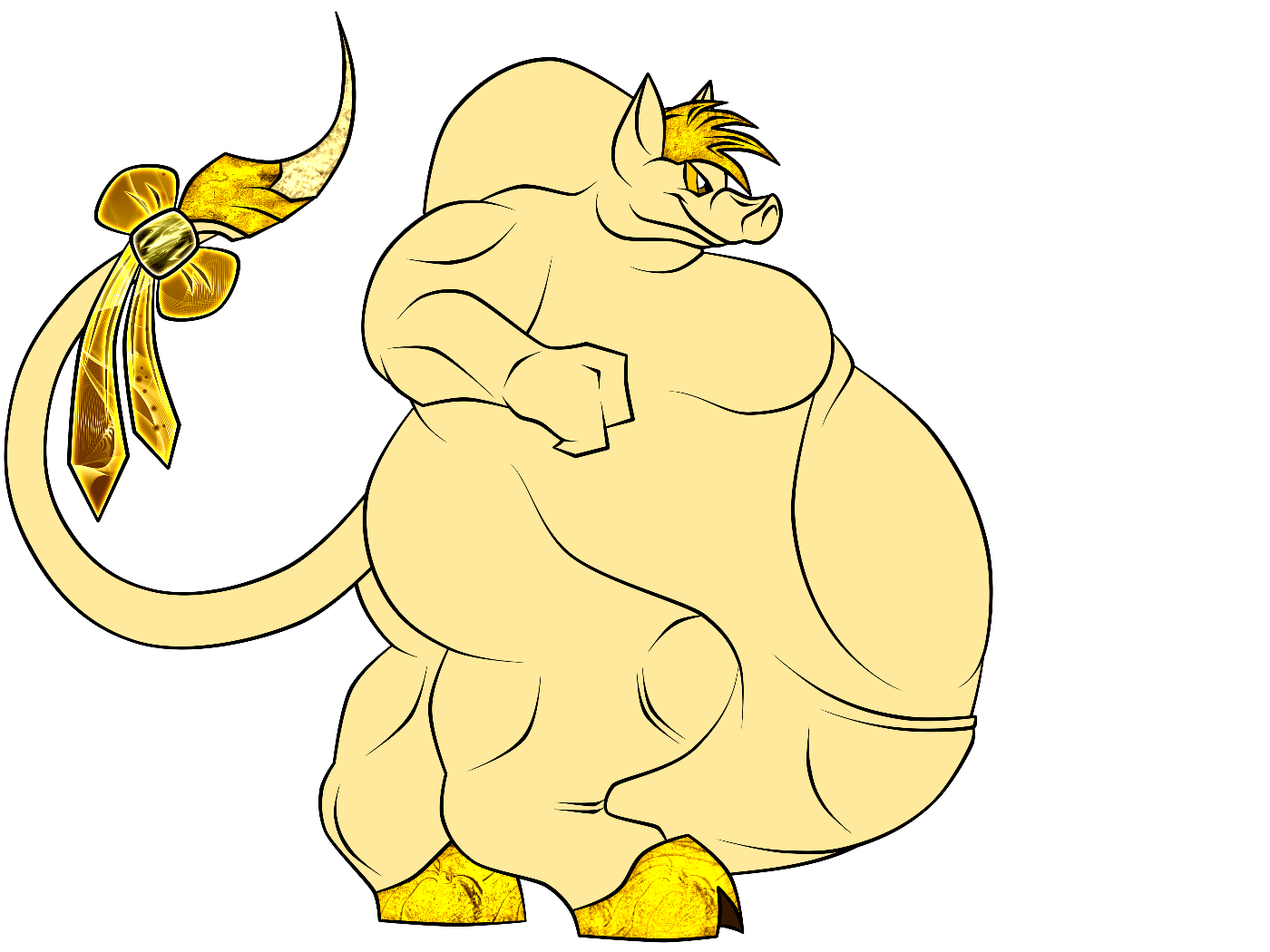 ---
- BACKGROUND -​
Jin is the founder and leader of
C.O.N.T.R.A.
(Confrontation / Observation / Neutralization / Termination / Retaliation / Annihilation), an organization of bounty hunters and mercernaries specialized in dealing with magic-based dangers and supernatural threats, such as liches, demons, ghosts, vampires, werewolves, undead, and the likes. He is also the quartermaster of the order, providing the members with weapons and armors, as well as maintaining the equipment in shape for the jobs ; his services are not entirely exclusive to the order though.
Jin himself is very open about the organization and his policies for it, and claims that there is nothing "holy or religious", no deities involved, and no such thing as the mentality of "hunting down the heretics". He makes himself clear that it's plainly and simply business/profit above all else, and that everyone is equal in rank, and works
with
each other, not
for
each other.
---
- SKILLS AND TALENTS -​
- Forge weapons
: Jin is an experienced craftsman when it comes to forging melee weapons, with a wide range to choose from to suit (almost) anyone's need.
- Upgrade weapons
: Jin specializes in improving the physical quality (durability, damage, accuracy, range, etc) of weapons.
- Enchant weapons
: Jin is capable of absorbing and transfering energy forces into weapons and enchant them, but he can only add up to two enchantments for a single weapon. For pre-enchanted weapons, he can empower and improve the strength of the enchantment instead.
- Repair/restore weapons
: Jin is adept at repairing weapons back as new, regardless of how damaged or worn-out they are. He's also good at restoring the enchantment of the weapons back to the original power too.
- Remake weapons
: Jin can melt even raw, pure, intangible energy forces (be it magic, or even godlike/otherworldly power) and "forge" them into solid, physical, tangible weapons, while still retaining the full original power.
- Polearm wielding
: Jin is right at home with polearm weapons such as pole axes, pole hammers, spears, halberds and glaives, using both his hands on a weapon for slow but precise and devastating blows that can rip and tear through defense.
- Martial-art with Chinese traditional weapons
: While nowhere near as skilled or well-trained as a dedicated martial artist, Jin has somewhat decent experience in handling a jian (one-handed long sword), dao (one-handed machete/saber), gun (staff) and qiang (spear), as backup.
---
- POWERS -​
- Heaven lightning
: A combination of starlight, nebula clouds and aurora waves, used for enchanting weapons.
- Infernal fire
: A combination of sunlight and plasma from the surface of the sun, with the lava and magma from the core of the earth, used for melting and breaking down magic energy, and reshaping it.
- Dead frost
: A combination of moonlight and stellar wind, used for cooling and hardening the reshaped magic energy into final products of physical, tangible weapons.
- Gravity magic
: A type of magic that Jin uses as an extent of his body, allowing him to remotely manipulate and wield up to two melee weapons of any size and weight, without having to actually hold them, thus preserving his stamina. When unarmed, he can grab/pull enemies in with black hole, or knock/push them away with white hole.
Last edited: