This morning I found out the news from my mom about my Grandmother and Aunt (she's like a second mom to me) are very ill. I don't know how serious the situation is for both of them. My grandmother fell ill all of the sudden and her doctor don't know why yet. My aunt got a delayed reaction to the vaccine affecting her heart and blood pressure. It upset me because both of them are my favorite people in the whole world besides my mom.
I suffer from depression and anxiety so my mind goes to a very dark place I don't wish to be there. I need to draw a few things to get my mind off of it before I have to leave out of state to help my boyfriend's mom move back home. I'm expected to be gone for at least a week starting April 26th.
I'll only accept at least 2-3 head shot (or waist down) pics of your fursona/ocs. No humanoids, please.
Example: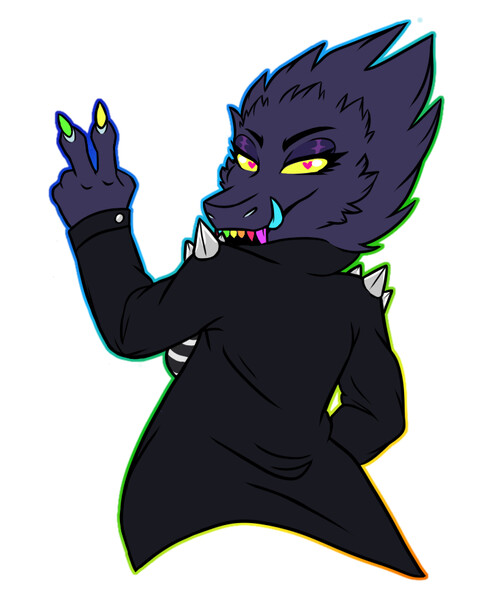 I think I find my art style using thick black lines. I really like it very much. The turnaround was rather quick which is unusual for me ...
www.furaffinity.net