Hello folks.
I'm looking for some new anthro characters to draw. I'll be picking designs I like, as this is NOT a "first come, first serve" thread. The art you guys get back will be completed pieces as I don't like to leave things unfinished. This also means they might take a little bit longer, so keep that in mind when you make your request!
Here's my FurAffinity for examples (NSFW warning):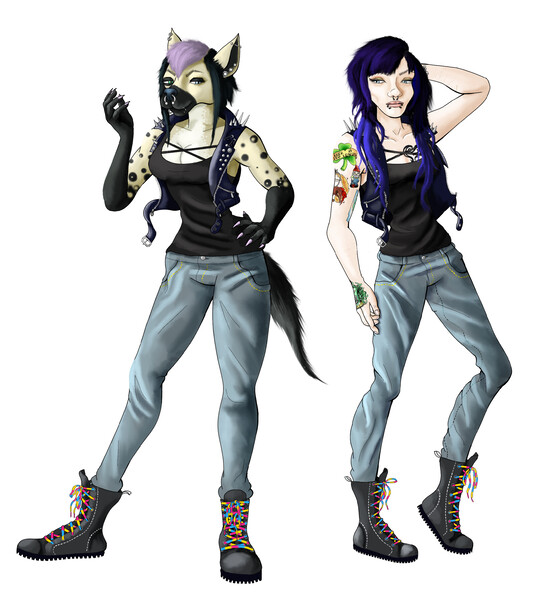 ☆~• Echo | 26 | Female | Hyena | Pansexual | Taken •~☆. . •~☆~•. . Hello world! You can call me Echo! I never quite know what to say on ...
www.furaffinity.net
Now moving on, I do have a little list of questions I'd like for you to answer in your replies along with your reference images:
- Is NSFW okay?
- Is it okay to draw your character with others in this thread?
((Note: if you said "yes" to the first two questions, please also add their sexuality so I don't pair them off with someone that they wouldn't like!))
- What are they like? What is their personality or interests?
- I'll also need a link to a profile of yours for when I post it, so you can properly be credited!
*if you need to add extra information, go ahead. *
Go ahead and dump your characters below! Feel free to post as many as you want. I'll be checking this even if I don't respond