Heya! I'm really new to the suiting community itself, and thus have no idea who to go to or how to find someone good to commission. However I thought I'd come here! I just registered on the forums, but I promise I'm reputable and actually have money. nwn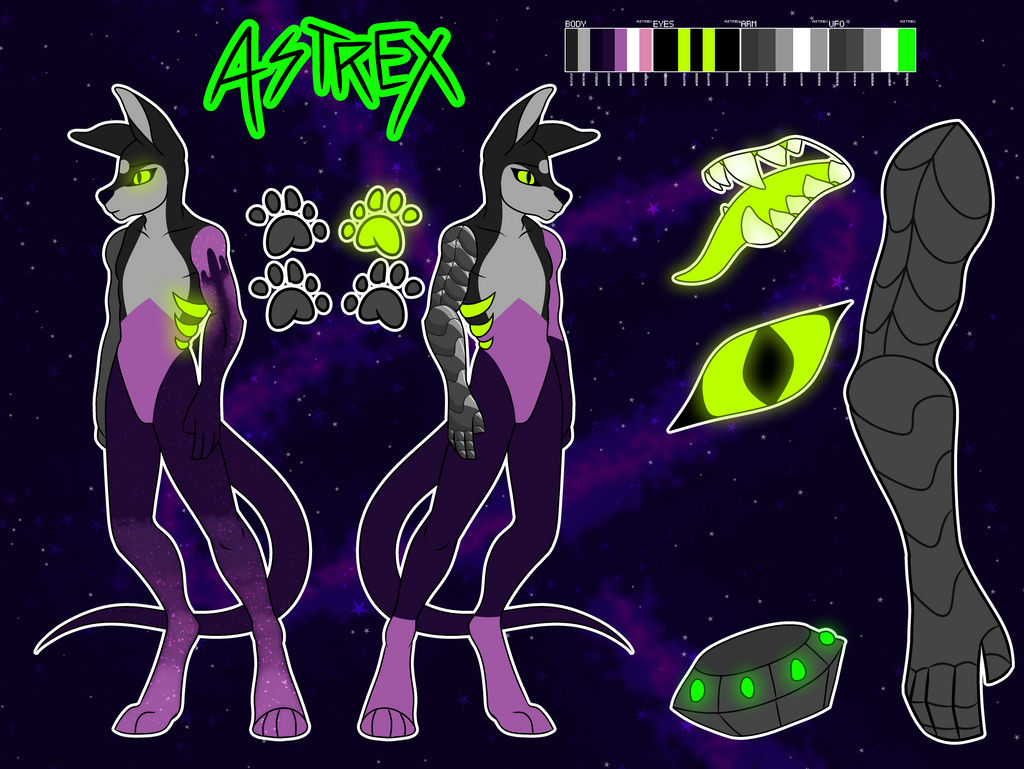 Specs:
- Follow-me eyes and moving jaw necessary! Digi legs would be awesome too!
- Fullsuit, including long semi-flexible tail.
- Feetpaws must be suitable for outdoor use!
- Glow in the dark eyes, mouth, pawpad, and ribs.
- Detachable metallic plastic/foam UFO collar that lights up.
- Metallic plastic/foam prosthetic arm for suit (NOT FUR) and metallic pawpads.
- SHORT FUR. Very short, shaved fur, with 0% fluff.
- A lot of airbrushing detail, including gradients and stars.
- Must have fan/cooling system included! It can get very hot where I live and I am small and susceptible to heatstroke!
Notes:
- Can be toony or realistic, so long as it looks good.
- NO BUDGET! I can make biweekly or monthly payments for as long as necessary. I was previously quoted for this, but as long as your price seems reasonable I'll pay! (Previously quoted at $2500-$3000 by FuzzButt Fursuits, however they're not open for comms right now so I'm looking for someone else!)
- Please have made at least a couple suits before, I really want this to look good.
- I don't know how to make a duct tape dummy, but I'm sure I can figure it out and ship it if needed.
Feel free to hit me up on DeviantART at AstrexCorp, on FurAffinity at Cosmiplier, or on Discord at AstrexCorp#6057 for a quick response! Bring examples and a quote please!