I didn't make her, but do need to sell her for financial reasons - here's the links, Dealer'sDen and eBay:
A fursuit created by flaxenscreations, that comes with a head, paws, and nub tail.
www.thedealersden.com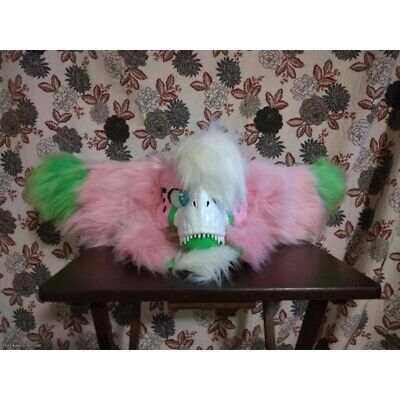 This fursuit was made by flaxenscreations on Etsy. Head fits up to 25". Love her, but need her gone for financial reasons. Has been worn once for a total of 2 hours, cleaned after.
Info about the suit and character in those links, can also DM me on FA or Discord!