Rules of Adopts:
1) You can change their name, gender, personality, clothing, ect.
2) Credit for design is not required, but if you're feeling kind please credit:
www.cassirollart.tumblr.com: Cassidy Campbell
3) You may resell for the same price or lower, but never higher than the original price.
4) Do not use my poses/characters as bases for other adopts.
5) I reserve the right to cancel a sale BEFORE payment has been made.
8) Once you have shown interest in a purchase, I will hold them for you for 24 hours. If you fail to pay before time is up, they will be reopened.
7) Paypal only please.
What you will receive upon purchase:
-HQ image without watermark.
-Flat colors OR shaded version. Whichever was not available.
-A cute doodle! (my choice, not a commission)
If you have any interest in a specific species/theme/color choice let me know! Please be aware your request might be adopted before you are able to purchase it. I do not allow before-hand reservations.
BATCH #1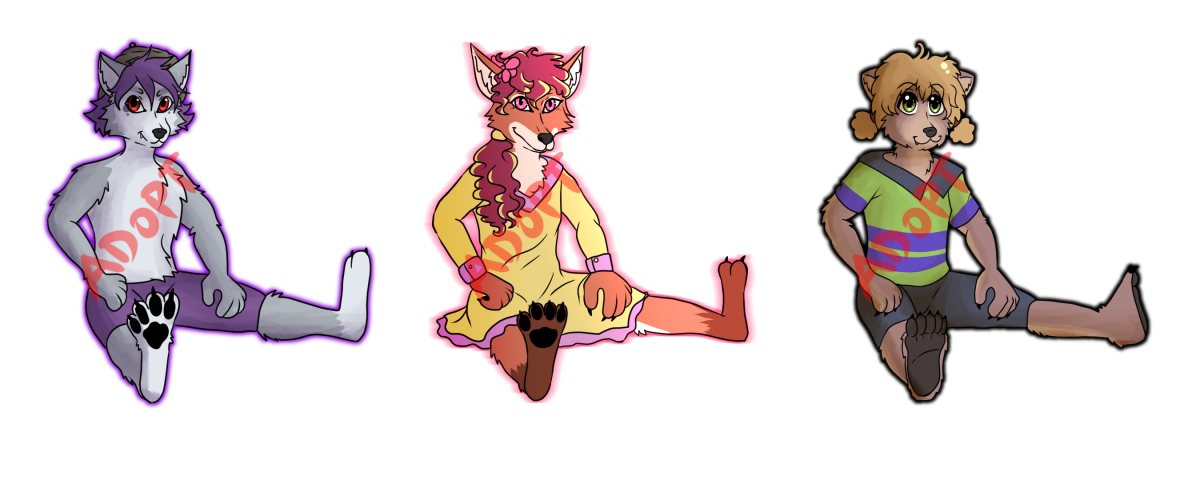 1) Wolf Cub - $5 OPEN
2) Fox Cub - $5 OPEN
3) Bear Cub $5 OPEN
OR
Buy all 3 for $12!
[Contact Me]
email:
alovelylynx@gmail.com