So, who all here have been in the service or still are?
What branch and Unit were you in?
What theaters/deployments have you been involved in?
I was an 88M with the 890th Transportation Company, 3rd Platoon, an Army Reserve Unit that has now been disbanded.
We served in Iraq hauling freight, ammo, and mechanical parts out of LSA Anaconda Spring 2005 through 2006. We drove over 2 million miles in 11 months.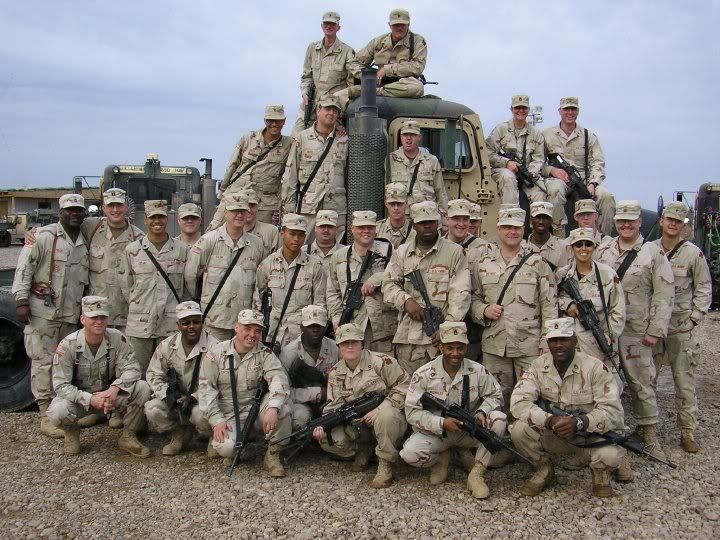 Here's a group picture of my platoon. I'm the last member on the right of the third row.