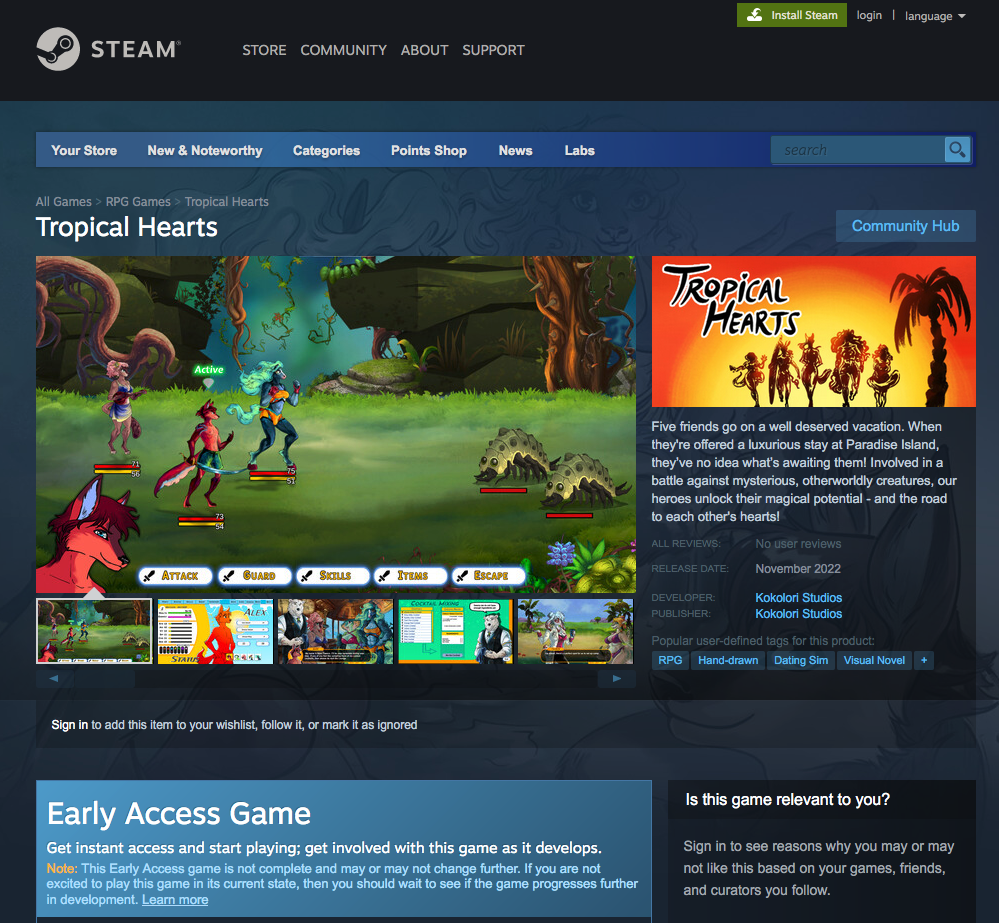 I'm very excited to announce that my indie game Tropical Hearts will soon be available on Steam!
Our Steam Store has been approved, meaning that Tropical Hearts can now be Wishlisted!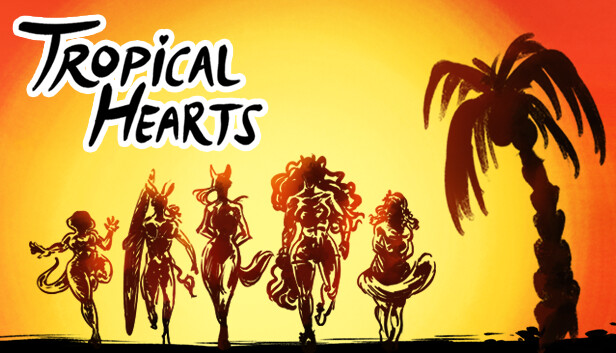 Five friends go on a well deserved vacation. When they're offered a luxurious stay at Paradise Island, they have no idea what's awaiting them! Drawn into a battle against mysterious creatures, our heroes unlock their magical potential - and the road to each other's hearts!
store.steampowered.com
We're aiming for our Early Access to go live in November. There will be more than 30 Visual Novel events for you to play and an entire Island full of battles and mysteries to uncover!
If you like turn-based RPGs with a strong dose of humor, romance and way too many cocktails, then Tropical Hearts might just be the game for you!
To find out more about the game and how to support me and my coder Rubicus, please visit
https://tropicalhearts.carrd.co/