Gonna try something interesting. I feel in the mood to create some new OCs, and to get the brain rolling, I'd like to get some ideas from anyone on the forum using this trending prompt below. Anyone can comment up to
three times
in accordance to the prompt below. And to make things interesting, I will hold a raffle featuring the character(s) for anyone that comments. How will it work? Well, each time the comments roll past the 8th comment and cycle again to create a new set of OC traits, I will randomly pick one user and draw them a piece featuring any OC made in this thread (eg. comments roll over two times-->two winners will be chosen for pieces of their choice) If the raffle rolls over enough time for multiple characters, then I will organize each set of prompts one number based on when those comments were made and allow each winner a first-come-first-serve request based on the descriptions I gather.
For each comment, simply write the following to qualify:
-Comment (species, color, etc.) based on place in comments
-A number to place in raffle
-When the comment rolls over, add (rollover) to the comment to mark as a new set and begin a again
ex. 1st Comment --> (Species: Bat) (#1)
2nd Comment --> (Color: Red) (#2)
...
9th Comment --> (New Species) (#9) (Rollover)
Just a couple rules as well:
- Be sure to follow the order of comments prompted so as to avoid confusion
- Only the first three comments made by one user will be counted towards the raffle; any others will be ignored (and might be used for making another non-raffle OC instead)
- For winner(s): you can request either a SFW or NSFW piece of your choice featuring the final OC (of choice if multiple) along with up to one other character of your own choice
- I reserve the right to refuse doing any final pieces that will involve gore, snuff, guro, vore, diaper, urine, scat, inflation, hyper and NSFW M/M content (SFW M/M requests are fine)
- Check here to see my work and to get an idea how the OC may turn out
Artwork Gallery for TheArashi -- Fur Affinity [dot] net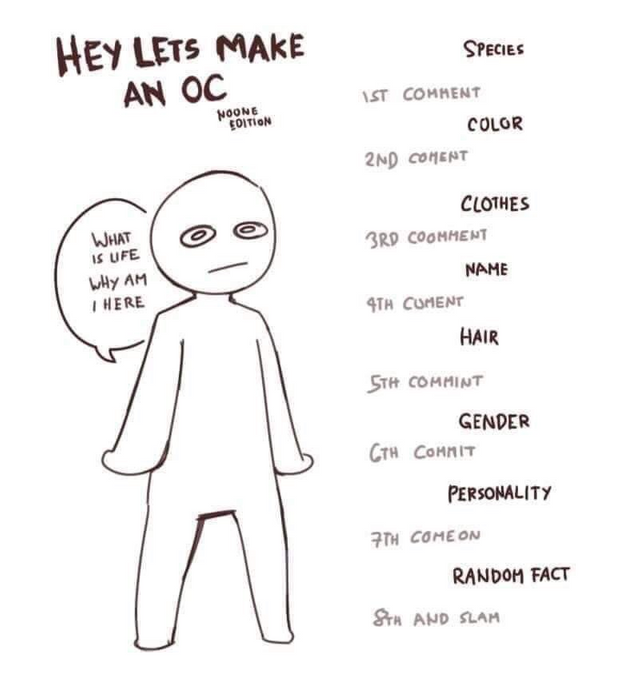 I will be taking any comments until
Sunday FEBRUARY 2nd 11:59 PST
, so hit me with your best shot!
Last edited: