Allo, I'm pretty new to FA. Presently, to get things going I'm having a sketch sale, offering simple, single color sketches. I plan to run the sale until 8-21-16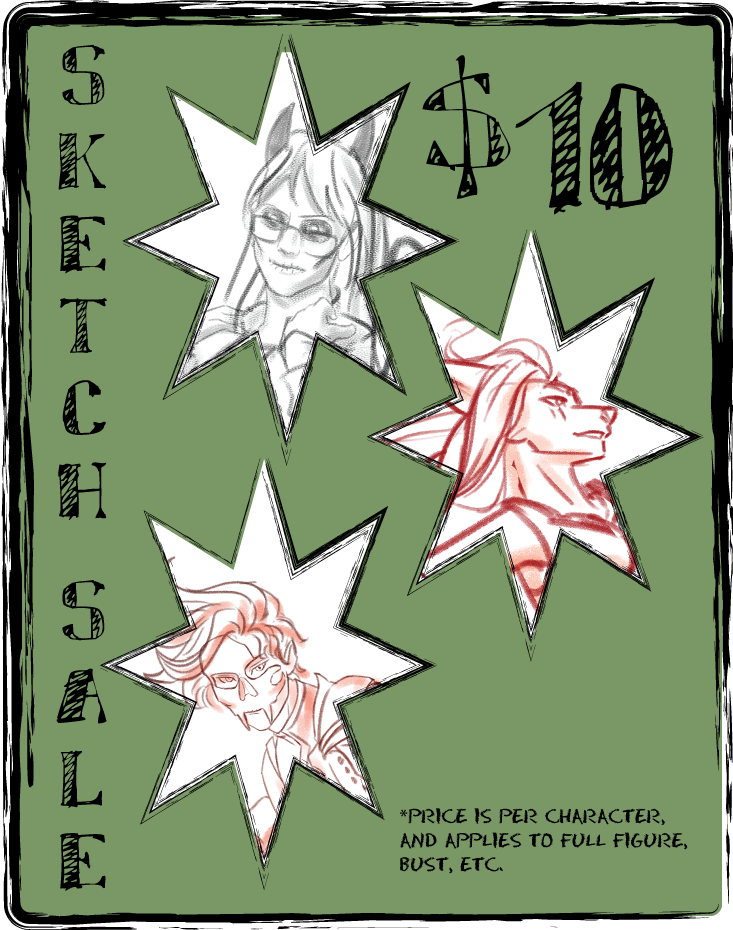 The work will be rather simple and quick, lacking the refinement of my lineart. I don't typically color these, but I may be willing to offer a flat coloring (well, probably with simple shading) for an additional fee.
I'm willing to do human, fursonas, etc, SFW or NSFW (well, "mildly" nsfw)
I draw, at an 11 x 8.5 inch format (some poses may require landscape rather than portrait), at 400dpi.
Further examples of my sketches can be found here
Userpage of twilakam -- Fur Affinity [dot] net
* Payment needs to be upfront, and paypal only.
Last edited: