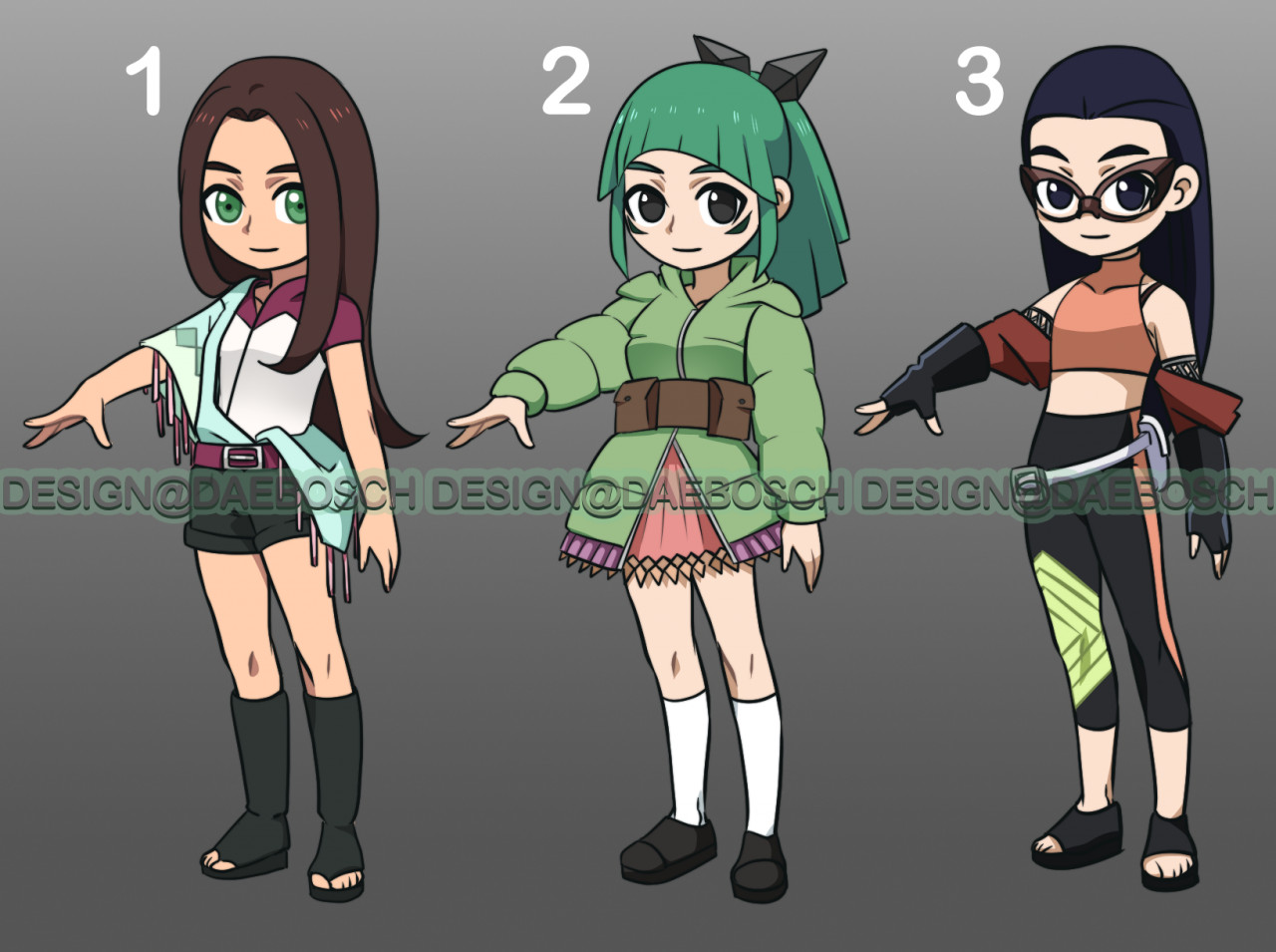 PRICE A : 15 usd you get the chibi
PRICE B: 30 usd. You get the chibi and a bust commission of the adopt
PRICE C: 50 usd. You get the chibi and a fullbody commission of the adopt.
1. OPEN
2. OPEN
3. OPEN
Base by houteian (deviantart)
Rules
First comes, first serves.
After purchasing you can customize the adoptable as you wish.
After purchasing you can trade, give it as a gift or resell them for the same price or lower. Please note me.
Pay within 24hrs, Characters can be put on hold for 48 hrs.
Please wait for my comment before sending the payment.
No response regarding payment for more than 2 days will be considered as cancelling the purchase.
*****
Hey guys! New adopts here. Hope you like them! for examples of the fullbody and bust you can find some here
Instagram portfolio