Welcome! Thank you for stopping by.
Please read all my post for more information.
I draw furries and humanoids!


Kemono Style halfbodies starting at $20, shaded and with simple background. Additional character is +$15. Full bodies $35. Can be NSFW (extra +$10 will ask for ID).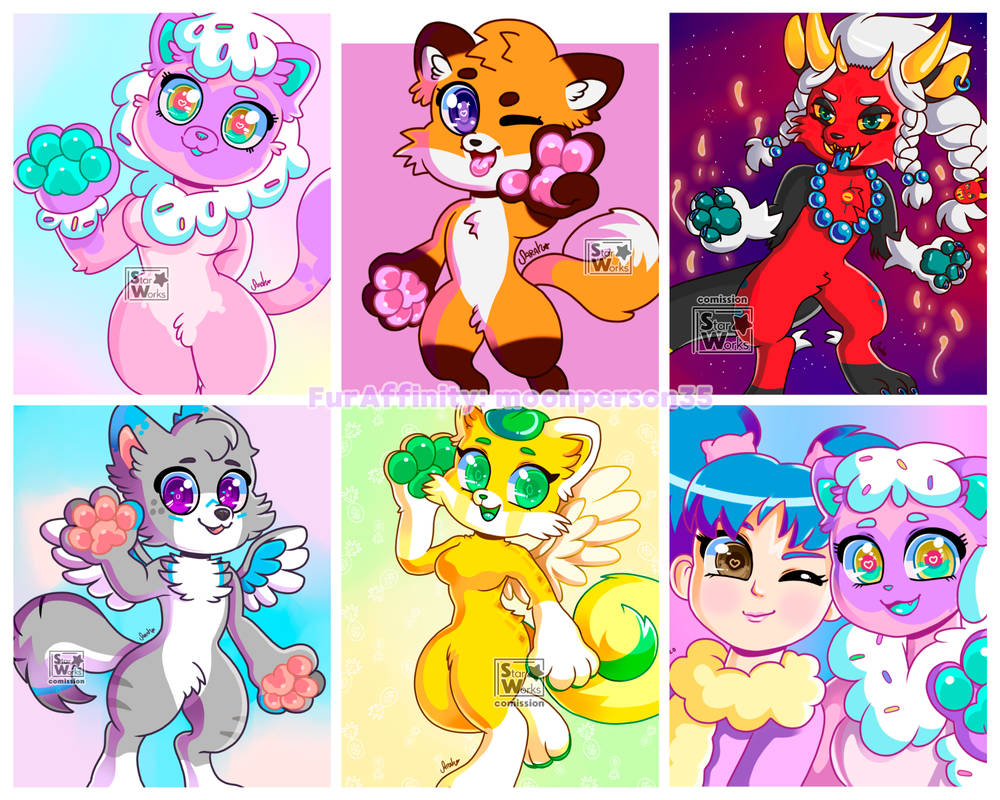 You can also order anything else like chibis or headshots for a lower price, feel free to ask!

Gallery FurAffinity | Contact email sarahmendezch@live.com.mx PM me, or note me.
​
Parameters
- Payment will be made through PayPal via invoice, with a ToS attached to it. (check them here drive.google.com: Star Works tos.pdf
- I usually post the comission on my gallery, unless asked otherwise
- Turnaround time is 1-2 weeks
- I only start with 100% of payment

My Compromises with you
- Please feel free to correct things in the sketch, lineart and flat colour stage, I want you to be happy with your piece!

- I will keep in touch with you for every aspect. Keep in mind that my timezone is Mexico City www.timeanddate.com: Current Local Time in Mexico City, Ciudad de México, Mexico
- Don't be shy to ask any suggestions

Send me this simple form for a quote.
- name
- species
- gender
- reference
- expression/pose
- if it is necessary:
+ detailed description of a situation and background
+ additional images for description are possible

im ok with most sfw and nsfw things, feel free to ask! im at your service
​