Thank you for giving my commission a look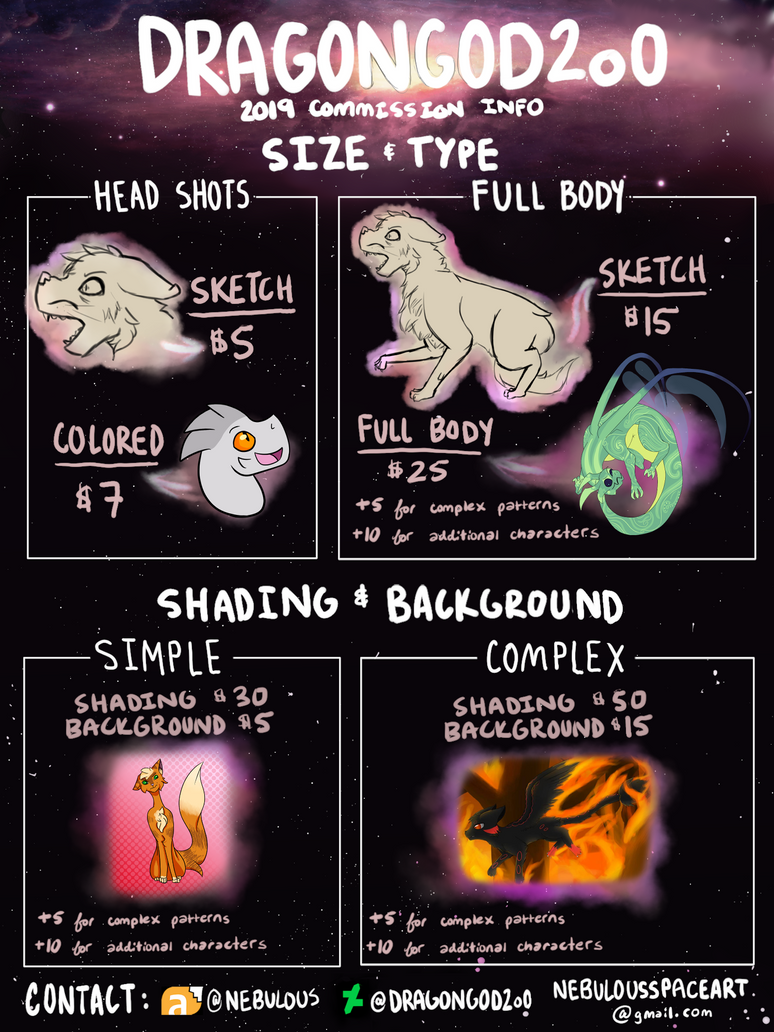 Things that I will draw are
Fantasy creatures/animals
Humans
Gore
NSFW (+20)
Things that I will not draw
Anything racist or homophobic and anything like that
I may turn down something if I do not feel comfortable with
Terms Of Service
Commissioner may only use the artwork for personal use.
Commissioner may not claim the finished artwork as their own work.
I reserve the right to use the image for self-promotion unless the commission is agreed to be a "private commission".
If you do not want your commission to be posted publicly online, please inform me beforehand.
Payment
All prices are in USD
This will be done through Paypal
No refunds
You can pay half of the price and will be shown sketches and you can determine if you want me to continue, then the full image will be given when the rest of the money is given. (half prices don't work if they go under $5)​