Greetings feathered friend enthusiasts and poetry lovers. I have rather entertaining findings for you!
*Taken from the link below and posted for reading convenience*
Edgar Allen Poe (1809-1949) penned his most famous poem,
The Raven
, in his 30s. Originally, the poem's feathered subject was a bit....flamboyant.
By his mid-30s, Edgar Allan Poe was not only weary by the hardships of poverty, but also regularly intoxicated — by more than just macabre visions. Despite this, the Gothic writer lucidly insisted that there was still a method to his madness when it came to devising poems.
In an essay titled 'The Philosophy of Composition',
published in 1846 in
Graham's Magazine
, Poe divulged how his creative process worked, particularly in regard to his most famous poem: "No one point in [The Raven's] composition is rerferrible either to accident or intuition… the work proceeded step by step, to its completion with the precision and rigid consequence of a mathematical problem."
That said, contrary to the popular idea that Edgar Allan Poe penned his poems in single bursts of inspiration,
The Raven
did not pour out from his quivering quill in one fell swoop. Rather it came about through a calculative process — one that included making some pretty notable changes, even to its avian subject.
As an example of how his mind worked, Poe describes in his essay that the bird that originally flew across the dreary scene immortalized in the poem was actually… a parrot.
Poe had pondered ways he could have his one word refrain, "nevermore", continuously repeated throughout the poem. With that aim, he instantly thought of a parrot because it was a creature capable of uttering words. However, as quickly as Poe had found his feathered literary device, he became as concerned with the bird's flamboyant form as its important function.
And as it turns out, the parrot, a pretty resplendent bird, did not perch so well in Poe's mind because it didn't fit the mood he was going for — melancholy, "the most legitimate of all the poetical tones." In solving this dilemma in terms of imagery, he made adjustments to its plumage, altogether transforming the parrot by bestowing it with a black raiment.
The details of the poem — including the bird's appearance — needed to all blend together, like a recipe, to bring out the somber concept he was trying to convey: The descent into madness of a bereaved lover, a man lamenting the loss of a beautiful woman named Lenore. With that in mind, quoth the parrot — "nevermore" just doesn't have the same grave effect.
bigthink.com: Originally Poe envisioned a parrot, not a raven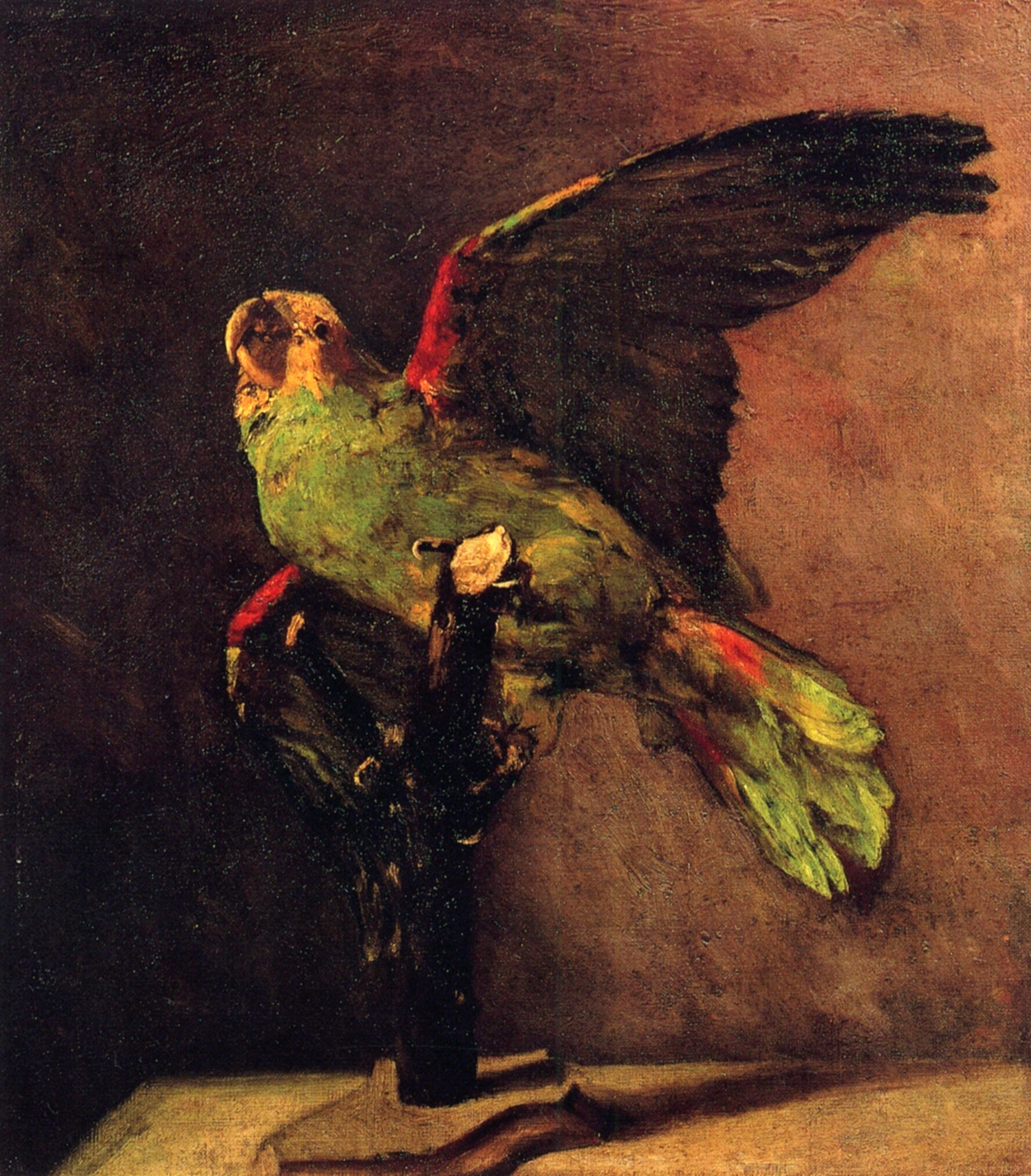 Last edited by a moderator: