hi i'm pyu and i'm doing commissions. if your character is complex, it may be two dollars extra. here is examples using a sketch request, and lineart to full color using my process of commission i did for someone else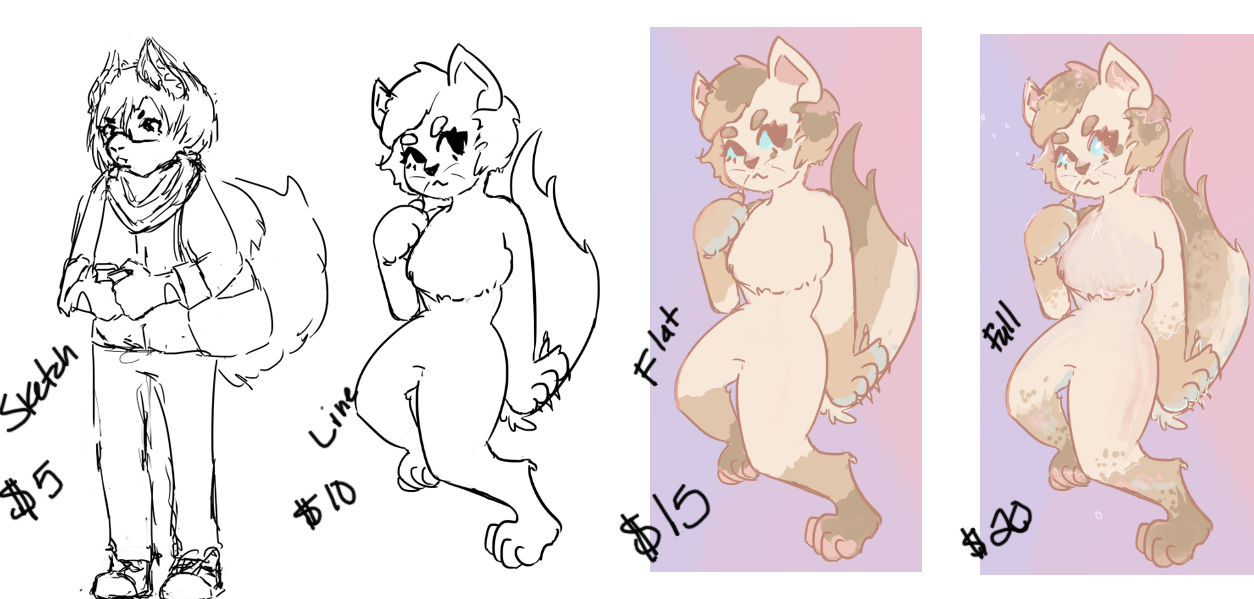 sketches: $5
additional characters for sketches: $3
line art: $10
additional characters: $4
flat colors: $15
additional characters for flats: $7
full color: $20
additional characters for full: $10
full ref sheets are $20-30 depending on complexity!
please contact me through notes to my
userpage
, or inbox me here if interested.
for reference sheets, i'll need a bit of information which i will ask you during the process. i will try to keep you updated on the process, and make sure i am posing/drawing the character correctly.
please have references and/or detailed descriptions. i want to make sure i'm giving you what you want while working.
thank you for reading!!
Last edited: