Your personal little demon
Hello everyone!
I would like to offer a special event upcoming for december, which involves small commissions - I plan on running a calender from the 1st to the 24th of December, where everyday there is a slot open for a character.
I will most likely keep them at being fully coloured bustshots, since I probably wont be having time for fullbodies.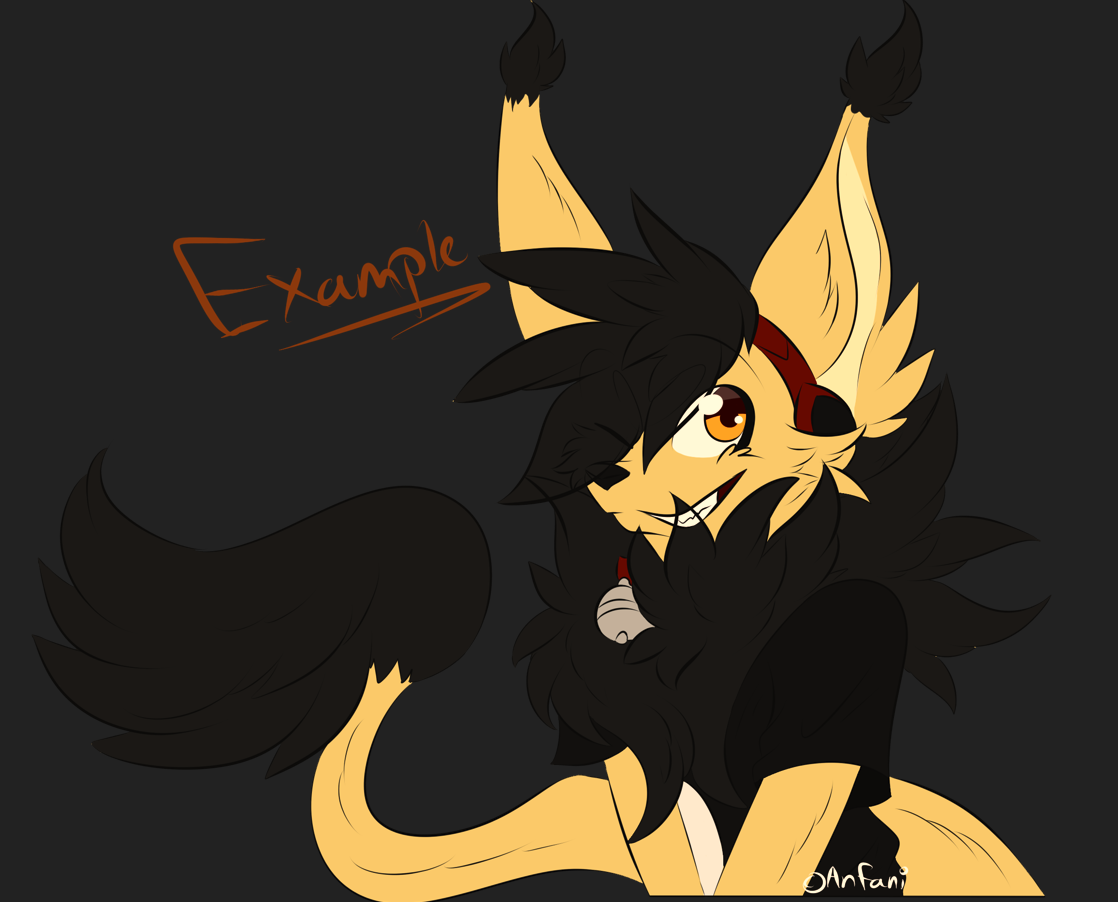 Finished products will look like this - thou of course, if its being requested, I can still do thicker/thinner outlines or something like that - just lemme know if you do ^w^
I can do:
- Every species
- Every gender
- Every expression/special wishes

How it works:
- You can either comment here with the ref of the character you want me to draw, or write me a note on Furaffinity itself (https://www.furaffinity.net/user/~anfani~/)
- Payment is upfront, thou a payment plan like 50/50 will be accepted, if wanted
- You will get the artwork on a randomly selected day in December (thou, if you want it to be finished on a specific date, just let me know and I will do it!)
- Payment via PayPal
If there is anything else you wanna know or is unclear, let me know, I would love talking to you :3 Anyways, thats it for now, have a wonderful night/day ~
​