I know I already posted one thread on this, but, I would like to post another, because I was kind of hurt by the result.
When I posted before, I provided samples of my art, and a direct link to my gallery. Only one person said, or indicated, something nice about my stuff, and that was elsewhere. And so, I chose to give her character priority, because she showed some appreciation for me as an artist.
I am fine with drawing your character for something that isn't money. What I have decided I am not fine with is drawing your character for free.
I am not well known, and I have no idea how appealing my work is to others. However, I have no interest in charity likes, or charity watches. What I am interested in is for somebody to take an interest in my work, and let me know that I am more to them than just a disposable vehicle for drawing their personal fantasies.
Don't get me wrong. I like to be kind. But, after a while, it just grates on me, when I do lots of kind things for people, and get little to nothing in return. And that's been my experience, in general, online. I hope you can sympathize with that.
That being said, the point of this post is really in the title. If you show some appreciation for my art, then I will
strongly
consider drawing your OC. And you can be sure that I will, at least, visit your gallery, and comment on your submissions (unless all of your submissions are something I wouldn't be comfortable showing a typical boss/teacher/parent/child as I have filtered those out).
To elaborate, appreciation doesn't just mean saying something generic, and low effort, like, "I like your art. Draw my character, pls." It means being honest with me, and letting me know that, even if I am not the most amazing artist, you think there is value what I do, regardless of whether I choose to draw your character, or not.
The level of effort I put into drawing your OC will match level of interest you show in my art.
That being said, I will not draw anything that is NSFW, or anything that, otherwise makes me uncomfortable to draw.
As a rule of thumb, if a typical boss/teacher/parent/preteen should not look at what you want me to draw, then I won't draw it. And that includes drawing diapered characters, hyperinflation, transformations, or any other fetishes that regularly escape the "Mature Content" filter. Nor will I do crude/depraved/or disgusting art that depicts activities that would not be condoned in public places. I have a reputation to establish/maintain (what little there is of it). Otherwise, I am pretty flexible, and willing to go outside of my usual aesthetic. And I have the right to refuse to draw anything you request of me.
I hate that I felt I had to write this post. I feel like I might be coming across as condescending, or hostile, or egotistical. I assure you, that is not my intention. I'm just frustrated by how little people seem to understand that an artist on a site for artists might actually want people to be appreciative of his art, before asking him to do free art for them. I feel like the people, who responded to me, shouldn't have to have been told this.
So, before I finish, let me clarify:
Put some effort into appreciating my work. If you are not interested in it, then, that's fine. Somebody else can draw your OC for free.
I will match the the level of effort I put into drawing your OC with the level of effort you put into appreciating my work. Note that that isn't the same as giving me a watch, or faving all my art. If you were honest in your favorites, or watch, then you can explain why you did so. I won't tell you exactly what you need to do, but it will be pretty clear to me, who makes an effort, and who's just trying to butter me up for free art. Remember that drawing your OC takes effort. I have a full time job, a family, and many side projects to juggle, so I hope you can at least make the effort to convince me why I should add your OC to my workload. Plus, it's just nice to do. I might even go so far as to do a fully colored, shaded, piece with a background for you.
Even if 1 and 2 are satisfied, I might not draw your character, not only because it might conflict with my artistic goals (as I outlined earlier), but because I am only one person (though, it would surprise me, if I get more than a handful takers, given what I have written).
I will not draw things that conflict with my reputation as an artist, and that includes all the things I outlined above; if a typical boss/teacher/parent/preteen shouldn't see it, I won't do it. To be clear, I do violent, gritty, cute, pretty, heterosexual, homosexual, genderfluid, cis-gendered, transgendered, and lots of other things. But I don't do your character sticking their butt, clothed only in panties, in the viewer's face to sniff. No, thank you.
Describe your character's personality, and background, so I know how to make them behave in my drawing.
So, if I haven't alienated you by this point, please let me know if I can draw your OC. I really am a nice guy, and very appreciative of kind gestures (and reciprocate, where I can).
On the other hand, if you are put off by what I said, and want to say something cruel, or degrading, to "put me in my place", please take a hike, because I have no patience for that nonsense. My self esteem is already low. I don't need to be told "learn anatomy", "beggars can't be choosers", or "I would never take make a request, because your art is crap" or any other variation of that. So, if you feel like darkening my day some more, just, don't.
For reference, here is my gallery: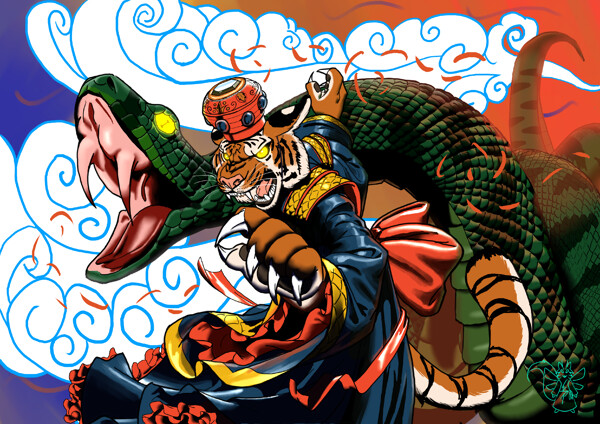 DA gallery: www.deviantart.com/eukayoticprokaryote
www.furaffinity.net
Here are samples of my latest work:
A WIP for my latest request:
And others:
Thank you
.