Do you guys ever play competitive team based games?
I've played a few them and I really do not like how a big chunk of the player base is always toxic to the point it ruins the games for me. In this I don't necessarily mean smack talking between teams or trolling in the chats to bother the other team but actual teammates and players who should be working for the same goal but instead resort to intense whining over every small thing at bad times.
Personally I'm certain I've had my bad days over the years when playing, and I know that things has slipped out to gaming friends when they did things that didn't make much sense to me, but as a whole when teaming up with random strangers on the internet it rarely leaves my corner onto a voice or text chat unless it's fully meant to be constructive or helpful advice that will improve for the team or group.
I really get that people can yell out profanities as something happens,
but do you really need to hold that voice button or spend those extra seconds to write a paragraph about someone else to show everyone how bad self control you truly have?
I guess what I'm trying to get at is that I don't really understand people who are so quick to jump on the people that are there to help them whether they are better or worse. Where it's not really a case of "tough love" but rather a complete shitshow and incapability of seeing there's another person that simply made the wrong choice, wrong call or simply in no reasonable way are able to do what you wanted them to do.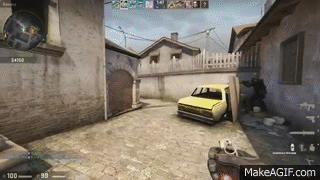 In many titles you have some sort of option or way to mute the other team, or in some way tailor the communication so you do not need to deal with some of the "unnecessary" rabble, but in most cases you cannot completely silence
your team
as you'll easily miss out on important information that would assist all of you. Just because of that you're bound to get teamed up with a giant baby eventually that has a way to suck out the very fun out of the game for someone who plays these titles just as much for the team play as the potential objective of the game.
The thing is also that in many cases(not all) the further up in the skill curve you manage to get, the more tightly packed these solo players are, who cannot control themselves and are completely incapable in saying something good to anyone else, always finding something to whine about even if it honestly doesn't matter.
I cleaned out my friend list for various reasons some time ago(not necessarily because of this subject), therefore I've been a little bit more out in the wild again playing with people I wouldn't normally. I'm smart enough to understand that in most cases you are so much better off having a team of friends that know one another rather than a bunch of randoms, but when you don't have that many options it is what it is and you have to make the best of it,
if only everyone saw this way too and maybe had a little stronger threshold before they open their flood gates
.
Don't know about you lot but
it sometimes get very awkward
for me to sit there and listen to these angsty souls on the internet, talking about how people on their team suck, or how they ruined things for them, how they are better, how others should play better, but doesn't provide any constructive criticism for them to begin with and no way to improve. How their ideas are law, their plays never at fault, these kind of people ruin it for me and
it seems like there's some sort of art to have self control
.
Finding nice guys or gals that actually play in this kind of way has been proven very difficult, especially in these competitive games where a major skill gap whether they are better or worse than you often has the effect of also making it less fun for all of you. Even though casual modes exist in these games too, casual is not the same so you have to make a choice. You have things like where one is from, their type of personality, what games they play, availability and then of course what kind of skill level they are, add these all up and
it might not be that easy to find your match
.
Thinking about it, it doesn't have to be that competitive as in some cases you find people yelling and screaming, almost getting physical(not in a joking manner) on their couch just because someone shelled them in Mariocart where the objective is really clear from the starting gates. I don't want to say that these people aren't allowed to play games, but honestly, self control is super important and I don't think these kind of people go to bed at night thinking about how they appear to others, hence why it happens.
There's been many times where I've thought about/been close to just give up on most multiplayer based games for this reason, and just stick to mostly single player experiences.
So far I've been really stubborn to let these kind of people take something away that I enjoy so much.
You gotta have quite some thick skin and patience(or love towards specific games) to withstand it.
Do you guys play any competitive games? Do you believe you're guilty in this kind bad behavior towards your teammates as well? Maybe even you've been in the deep parts of the multiplayer swamps but gave up on it for reasons mentioned above.
Feel free to share.​
Last edited: