A COMIC ABOUT A STOIC MILITARY-VET UNICORN AND HIS CARTOON WILDCARD BEST FRIEND AS THEY TRAVEL ACROSS DIFFERENT DIMENSIONS IN SEARCH OF PROFIT AND ADVENTURE!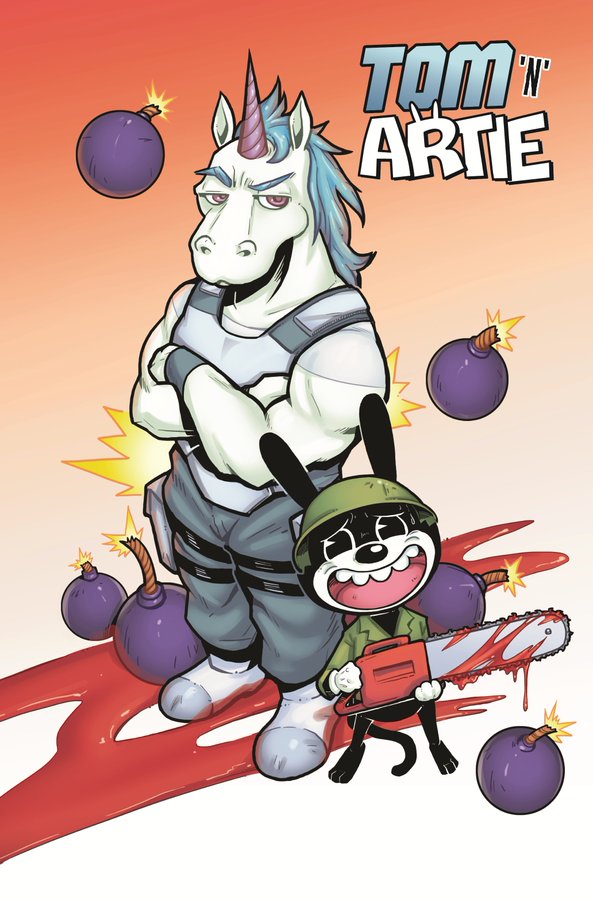 The comic is inspired by the likes of Sam & Max, Atomic Robo and SCUD the Disposable Assassin! An action comedy based in a zany multi-dimensional setting as these two mercs fall into situation after situation!

The comic is currently on it's third issue and still going via updates every monday!

READ IT HERE:
TOM N ARTIE | Tapas
ALSO THE SPIN-OFF:
TOM N ARTIE TALES | Tapas
Tommy 'Tom' Sunshine Bliss
-The stoic vet and straight man of the studio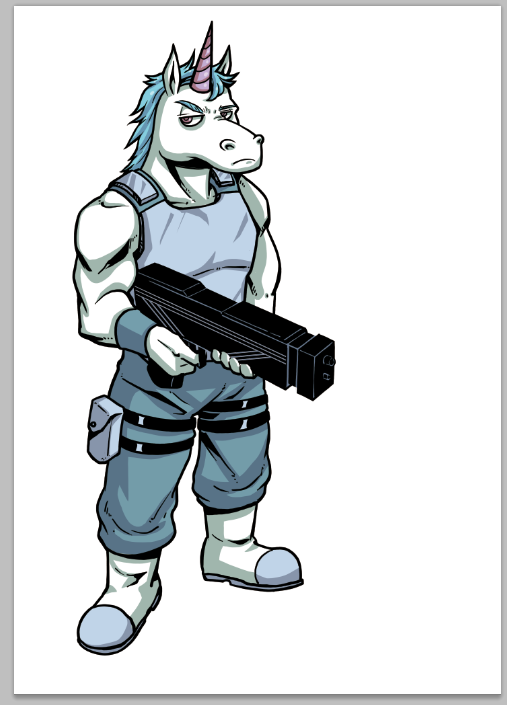 Artie Artillery
-Ex-cartoon star and all around crazy explosives expert