Resident pervy rainbow unicorn
I have a character that I love having people draw...
his name is Toran, and he's a tiger 'humanus'
Here are some pictures I've already had people draw of him: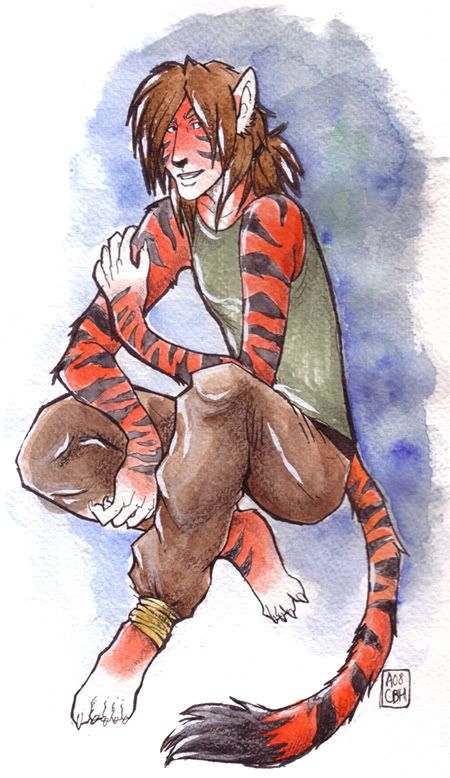 drawn by cbh
drawn by shiro
drawn by nanness
I LOVE having pictures of him done, and I'm willing to do art trades for it. Yes,
art trades
. However, I have to see your artwork before I agree to do an art trade >_< sorry, I'm very picky.
BUT- here's the reference pic if you want to go ahead and draw him anyway ;D
drawn by me
this picture is good for his stripe pattern:
Last edited: