Hello! Valentines day is right around the corner, and I super want to draw some nice ladies as Cupid pin-ups!
This base is as follows!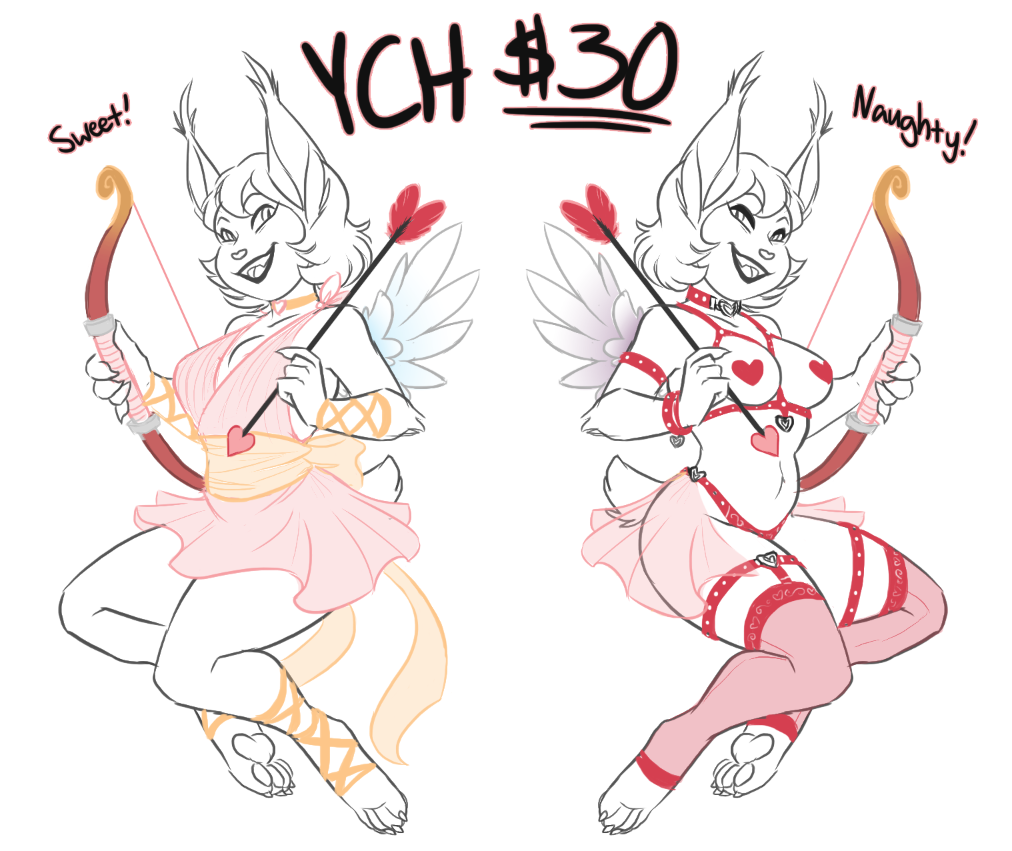 For now I'll be limiting this to 4 slots. Here's a few other rules!
- Any species goes!
- Lady characters only
- Pick which Cupid type you prefer! Each slot is only for one Cupid, not both in the same image.... Thoouugghh if you'd REALLY like that, we can talk about it!
- Nudity is ok! Don't want pasties? Nice! See-through dress? Also nice!
- I'll be posting this to my gallery, which you're free to do as well! Just be sure to credit and link back to me!
- Once you have confirmed with me, I will send an invoice! Please keep an eye on your pms!
The final image will be colored like this! Colors may vary of course
Don't be afraid to send me a message if you have any questions! Thanks for having a look!
Slot 1: blkk1 - Complete!
Slot 2:
Slot 3:
Slot 4:
Last edited: