I'm opening a special YCH for Valentine's day!
All species / genders are accepted, for a fixed price of £30, which is somewhere around $39.20. (subject to exchange rates, of course)
I'm limiting this one to only 10 slots, and it closes on February 14th!
You can DM me, or comment here to claim a slot.
I take payments via paypal.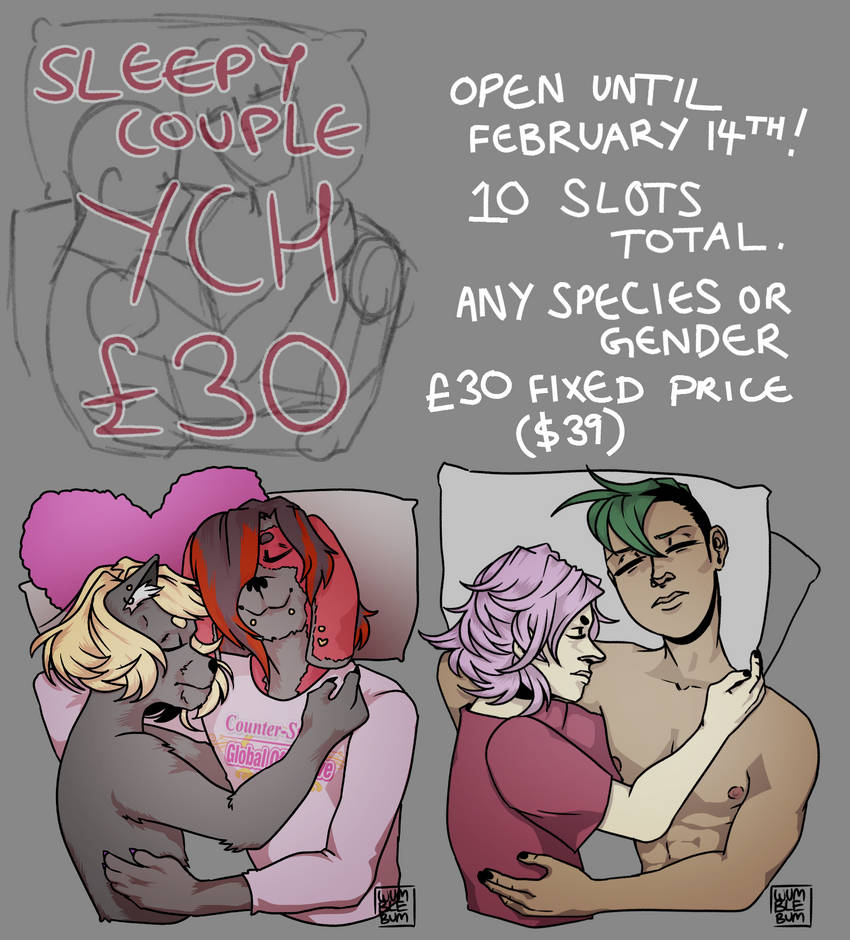 Link to HD example:
www.furaffinity.net: Cozy by wumblebum